Football from the sidelines
With the cancellation of sports, the spirit teams that cheer on the football team described the traditions and things they miss about the season so far.
Captain of the cheer team and early education major Katelyn Hebert has always been a Colonel fan. Both of her parents are Nicholls State Alumni, and Hebert said it makes her proud to be able to share in the same traditions her parents did. 
"I have several favorite traditions, but I love pregame pep rallies with the band in front of the alumni tailgate…[and] getting to run across the field with the football team to begin the game…I will miss the adrenaline rush of cheering on the Colonels football team," Hebert said.
As for school spirit, Hebert said she is "proud to be a second generation Colonel" and loves the unity of the Nicholls State community.
"My favorite thing about Thibodaux is that Colonel pride is everywhere!" Hebert said. "It's important to have the local support and Nicholls State has done a great job of capturing our community to cheer us on as Nicholls State Colonels."
Tyler Allbritton, allied health major and one of the co-captains for the coed cheerleading team, says he really misses getting all Colonels and Colonels fans excited. 
"I love being able to interact with the fans," Allbritton said.
He said that getting all the fans, especially the kids and alumni, pumped up is one of his favorite parts about football season.
"I'm definitely going to miss stunting on the field. You just feel so free," Allbritton said.
Allbritton said that he was looking forward to cheering on the Colonels at LSU this season, but he will take any time he can get on the field.
Madison Levron, co-captain and nursing major, felt the same way as Allbritton. Levron said she loves to cheer on not only the Colonels, but also her teammates. 
"My favorite thing about cheer is how challenging it is," Levron said. "It has pushed me both at practice and in life to be my best self. If I'm tired and want to give up, my teammates don't let me. If I'm complacent, my coaches push me."
Levron said that football has a special place in her heart and that her favorite memory was the pep-rallies before the games. She said that it is "something special to be a part of an organization that leads the community to cheer on our University."
"I will miss the atmosphere of being on the sidelines and cheering on my university," Levron said. "The feeling of being surrounded by a stadium of people cheering for your team, standing beside your team is indescribable."
Despite all that is happening in the world, the leaders of the cheer team said they believe school spirit should be higher than ever before. 
For nursing major and co-captain Hailey Verret, cheer is a big part of school spirit. 
"To me, cheer means getting out there and bringing spirit to the University. I love going out into the community and really getting to see how many fans support our school," Verret said.
School spirit may not be as prominent as usual, but Verret said they want to change that.
"We have talked about doing more in the community, just to let fans know that we are still here and we are still cheering on our Colonels," Verret said. "It would be really cool if we could plan some socially-distanced pep rallies."
Verret said that some of her favorite memories of football season were tailgating before the games, but she will miss being around her teammates the most. However, Verret is not giving up hope and said she urges all fans to keep spirits and heads high.
"Stick with it," Verret said. "We are all doing our part to get through these hard times. Keep pushing and don't lose hope because we have plans to come back stronger when this coronavirus is all over. We are praying for everybody in the community every single practice…stay strong Colonels, we'll be back."
Leave a Comment
About the Contributors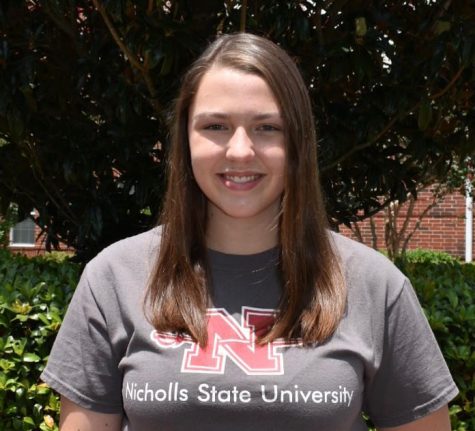 Alexis Dantin, Sports Writer
Fun Facts:

If I could travel anywhere in the world, I would for sure travel to Italy! 
I laugh at almost everything, even when I should definitely...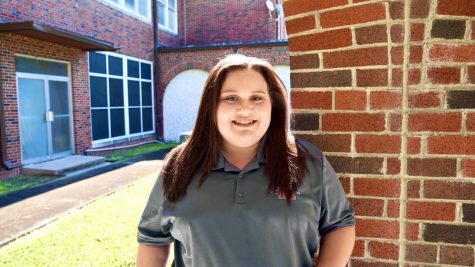 Addie Wetzel, Graphic Designer
Fun Facts:

I would like to travel the world, but tasting the many kinds of pasta in Italy seems like a great time. 
If I were a drink from Starbucks,...