Mask mandate lifted while actively working out at Campus Rec Center
The Harold J. Callais Memorial Recreation Center modified its mask mandate this past Nov. 20. While you are still required to wear a mask walking throughout the center, it is no longer required as students and guests actively work out. 
The issue was thoroughly discussed Nov. 19, when the recreation center's administrative coordinators and directors met with the safety officer, the physician on campus, and the Student Affairs President. The decision was mainly up to Dr. Anna Falcon, Dr. Michele Caruso and Brian Clausen.
After a lengthy meeting, they came to the conclusion that while the mask mandate cannot be completely dropped, masks do not have to be worn while playing basketball, running on a treadmill, bench pressing and so on.
Many factors went into this decision, the most important being our COVID-19 case numbers. 
As our numbers dropped and our community entered a moderate status, it opened the discussion of changing the mask mandate. However, they knew that the mandate could not be dropped all of the way, as the pandemic is still in full effect and masks are still required throughout the rest of campus. 
Intramural Coordinator Zachary Ellender said, "The students at NIcholls State University deserve to get the best experience possible, so we felt it was time to propose an alternative that would allow students to have more access to the Rec Center." 
Assistant Director Billie Babin said, "This has been a tough semester, and we haven't had an open basketball court in almost two years; it was about trying to find a way for those students who love to come here, to find something for them to enjoy as well." 
Part of the reason for the slight change in the mandate was to bring a sense of joy and normalcy to campus again. Many students who avidly take advantage of all that the center has to offer are enjoying the new rules. While it may be a small difference, it has the ability to improve the experience for everyone. 
In light of this, safety precautions still will not be ignored. Every piece of equipment remains six feet away from one another. Guests and students are also still required to bring their own towels. Masks must still be worn while walking into the building, to the basketball courts, to the cardio room and moving to the next piece of equipment. The staff and those not actively exercising are required to wear masks as well. 
The Harold J. Callais Memorial Recreation Center is one of the main pillars and attractions of student life on Nicholls' campus. While the past two years have certainly been challenging, and indulging in the activities students have normally participated in has been difficult, all it takes is a small alteration to bring back a sense of normalcy. 
"We feel like over the past year the Rec Center has become an unwelcoming place. Some of my favorite memories of college were at the Rec Center. It was a place where I felt welcomed and could get away from my daily stressors. Over the past year, we have become that stressor. We are tired of being the "bad guys" and want to get back to how the Rec Center used to be before Covid," Ellender said.
The staff at the recreation center will always prioritize safety first, and they will reinstate the mask mandate for all parts of the center if cases were to rise again. However, until that happens, they are happy to provide students with something for them to fully enjoy again.
Leave a Comment
About the Contributor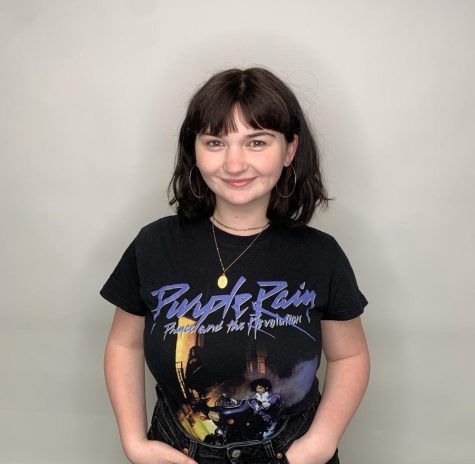 Evan Cressoine, Online Managing Editor
My name is Evan Elizabeth Cressoine. I'm a junior here at Nicholls, from Houma, studying creative writing. Above all, I am a storyteller. I've been...