BREAKING: Come to campus wearing a mask!
Though Louisiana Governor John Bel Edwards lifted the statewide mask mandate during his press conference today, Oct. 26, students should come to campus on Wednesday, Oct. 27 wearing a mask, as the Nicholls mask mandate will not be lifted until the Louisiana Department of Health (LDH) deems Lafourche Parish a low-transmission area.
The mandate has been lifted in all settings except for schools K-12 and will be in effect beginning Oct. 27.
Nicholls State University Director of Communications Jared David said that Nicholls students should come to campus wearing a mask on Oct. 27 because though the governor lifted the mandate throughout the state, the university has to comply with the rules given by the University of Louisiana System.
These rules state that schools in areas classified as "high transmission areas" will require students to wear a mask. According to the LDH, as of Oct. 26, Lafourche parish is considered to be an area of high transmission. This means that Nicholls is to remain a mask-wearing university.
The LDH will release updated numbers at noon on Wednesday, Oct. 27, at which point the university will make an official statement regarding the status of indoor mask requirements.
"We didn't want to send anything out just yet because as soon as the new data comes in, the decision may change," David said. "We didn't want to tell everyone that they needed to keep wearing a mask only for the LDH to say four hours later that it was no longer necessary."
Nicholls will release its final decision on whether or not indoor masking will remain in place for the remainder of the semester Wednesday, Oct. 27 once data are updated.
Leave a Comment
About the Contributor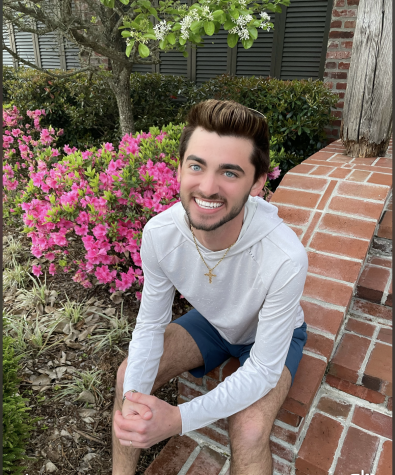 Brennan Arcement, Editor-in-Chief
Dear students,

What a whirlwind of a time we have had these past few months! Just as it seemed that the COVID reign of terror was drawing to a close,...