Unvaccinated students are subject to random testing
Students, faculty and staff at Nicholls State University that choose to not get the COVID-19 vaccine will be subject to random testing on campus, while those who have been vaccinated will not be tested.
Earlier this week, Director of Communications Jerad David sent out an email that said, "Every week, unvaccinated students, faculty and staff will be selected to receive random tests. Roughly 40 percent of Nicholls students are still unvaccinated."
Nicholls students should at least be partially vaccinated or have a written dissent form before Oct. 25 in order to schedule for classes in the spring. 
While many students disagree with the random testing, this new random testing policy makes some of the Nicholls community feel safer.
Nina Bergeron, senior management student, said that the random testing could not only benefit the vaccinated people but also the unvaccinated students and faculty to find out whether they have been infected or not.
"I do think it's a good idea that they're doing it because it shows that they are taking initiative to show care for the students' health and the faculty's health, as well," Bergeron said.
Bergeron stressed how important it was to keep everyone on campus safe in order to keep our families and community safe as well. She also expressed that the temperature checks implemented on campus last semester were usually inaccurate and that random testing would make results more accurate. 
Dr. Todd Kennedy, associate professor of English,  expressed that no one is really safe from the coronavirus, despite being vaccinated. 
"Having some pressure to vaccinate and testing those who are not, makes me feel better," Kennedy said, "It doesn't make me feel completely safe, but definitely more safe."
Even though vaccinated people are safer to a certain degree, the danger and uncertainty of having unvaccinated people on campus still remains.
Leave a Comment
About the Writer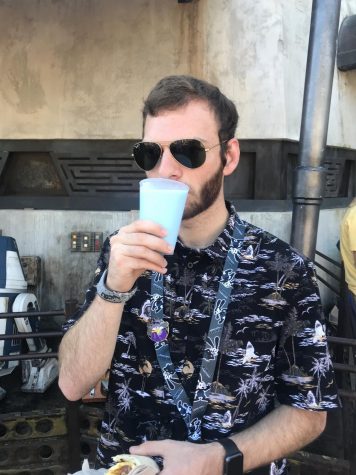 Owen Callais, Entertainment Editor
Hey, I'm Owen! I'm a senior English and Film major. I love to go hiking and watch movies.

Fun fact: My role models are Steve Irwin and Forrest Galante,...