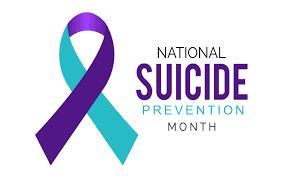 Suicide is a major epidemic among young people, with a mortality rate of over 700,000 a year. Suicide is "death caused by injuring oneself with the intent to die."
During the twenty-one year span of 2000 to 2021, suicide rates skyrocketed by a percentage of thirty-six. In 2021,12.3 million people seriously contemplated taking their own lives, and a whopping 1.7 million people saw their plan through and committed suicide. 
For every suicide, there is most likely more than twenty suicide attempts. Unfortunately, suicide is a very prominent issue among college students. It is the number two leading cause of death for young college students. 
The people that you are around daily can be susceptible to these thoughts, so make sure to check on everyone who surrounds you. You should even check on those that you are not particularly close with because you never truly know what someone is suffering through in silence. 
Each individual that we lose to suicide is seen as a heartbreaking tragedy, as it prematurely ends their potential contributions to society and leaves their loved ones struggling with an abrupt, devastating loss. 
By contributing and engaging in suicide prevention guidance, we can weaken the percentage of lives lost to this disastrous act. Suicide prevention refers to the collaborative set of strategies and efforts that are aimed towards lessening the number of suicides and contributing support to those who may be considering taking their own life.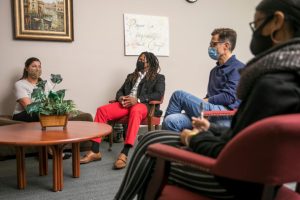 By practicing the prevention of suicide, we can help ease the suffering on the loved ones that were left behind and avoid potential emotional scarring. 
Being there for someone who may be suicidal requires an empathetic, non-judgmental approach. First and most importantly, you should actively listen to their feelings with an open mind, avoiding unintentional judgements. 
You should allow them to express their emotions freely, while staying connected with them and providing them with much needed support. This concern that you have for them and being present in their life can have a huge impact on the individual and can help them to progress down the road to recovery. 
There are also various resources on campus that are available for someone who may be struggling and dealing with suicidal thoughts or behaviors. One extremely helpful, convenient resource is the on campus counseling center. 
The University Counseling Center is available to not only students, but even faculty and staff as well. The Center offers both teletherapy, which is online counseling, and in-person counseling as well.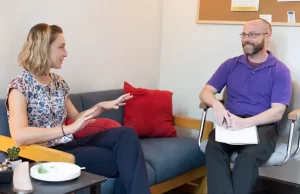 This center can open up the opportunity for someone who is struggling to have a safe, professional environment where they can freely express how they are truly feeling. By visiting the counseling center, the counselors can help you develop coping strategies and provide the emotional support that you may have been searching for. 
You can reach the Counseling Center and schedule an appointment by calling the number 985-448-4080. You can also stop by 224 Elkins Hall Monday through Friday between the hours of 8:00 a.m. to 4:30 p.m. and a counselor would be more than happy to help you. 
If you or someone you know is suffering with suicidal thoughts or actions, please do not be afraid to reach out for help. Your life is so incredibly precious and there are compassionate, caring people out there who are willing to listen and provide support and guidance during this dark time in your life. 
You do not have to face this darkness alone. Let them strive to be a beacon of hope that can shine amidst the darkness. Your struggles are valid and you are not a burden to the people you reach out to.
 A great source to reach out to is the suicide hotline. This hotline provides free emotional support to anyone who may be suicidal or in distress. It is available 24/7, seven days a week. In order to reach the suicide hotline, call the number 988.