Editorial: HOW 'BOUT THEM TIGERS?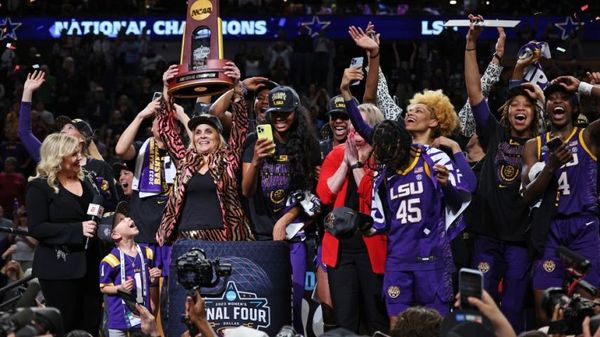 There is a new sheriff in town when it comes to women's college basketball. It happens to be none other than Louisiana's flagship university, Louisiana State University.
The Lady Tigers secured their first national championship in program history on Sunday, doing it in just the second year under head coach Kim Mulkey.
They also did it in blowout fashion by defeating the Iowa Lady Hawkeyes by a score of 102-85.
The 102 points scored by LSU were the most points ever scored by a women's team in the national championship. It also ranked second all-time including both the men's and women's tournament.
This game was highly anticipated for several reasons. One reason was because of the All-American First Teamer Caitlin Clark. Clark entered the national championship game coming off two 40+ point games with one resulting in the tournament's first triple-double ever.
The 40 point triple double was the most points a player has scored while tallying a triple double in either the men's or women's tournament.
For those who are not very familiar with basketball, a triple double occurs when a player records at least 10 units of three different statistical categories; this includes, but is not limited to, points, assists, and rebounds.
Another reason fans may have watched the game was to see LSU's coach Kim Mulkey and Angel Reese.
Mulkey has brought that gritty attitude to LSU and makes sure her teams are competitive on both ends of the floor. Mulkey has also become known for her flamboyant and colorful outfits.
Reese has been dominant all season and came into the championship game with 33 double-doubles, tied for the most in a single season in NCAA women's basketball history.
As the game began, LSU came out sloppy and turned the ball over three times in the opening minutes. They found themselves down 9-3 quick before Mulkey called a timeout.
The Lady Tigers eventually settled into their game. The stars from both teams got into early foul trouble, but it was LSU's bench who stepped up the most.
Graduate transfer, Jasmine Carson, was huge for LSU off the bench in the first half. She scored 21 points while shooting 7/7 from the field and 5/5 from three.
At halftime, LSU bench players had outscored Iowa's bench players 29-3. In the second half, Clark and Iowa put together a few short lived runs in an attempt to lessen the deficit, but LSU had an offensive or defensive response to everything Iowa tried to do.
Senior guard, Alexis Morris, helped LSU to close out the game in the fourth quarter. Fourteen of Morris' 21 points came in the last quarter to help the Lady Tigers secure the first basketball national championship in school history, men's or women's.
Prior to the ending of the game, Coach Mulkey became visibly emotional on the sidelines. For many who have watched Mulkey over the years, they thought the emotional outburst was out of character.
Mulkey, in a post game interview, explained what happened the moment that she began to cry.
"With about a minute and 30 to go, I couldn't hold it. I got very emotional," Mulkey said. "That's really not like me until that final buzzer goes off, but I knew we were going to hold on and win this game."
Mulkey continued on to say that she could not figure out what made her emotional but that she was overcome with emotion.
Angel Reese had her usual performance. She broke the record for the most double-doubles in NCAA women's basketball history with 15 points and 10 rebounds. That was her 34th of the season.
However, Reese caught the nation's attention in another way.
She sent social media into a frenzy for her actions towards Caitlin Clark as she taunted her with John Cena's famous "You Can't See Me" gesture and pointing towards her ring finger. Something that Clark had done in a game earlier in the tournament.
Reese stood firm by her actions during the postgame press conference. For Reese, the moment was about more than just herself.
"All year I was critiqued about who I was… I'm too hood, I'm too ghetto, y'all told me that all year. But when other people do it, y'all don't say nothing. This was for the girls that look like me… It was bigger than me tonight," Reese said.
The Lady Tigers made history and plan on celebrating accordingly. There is a brief celebration planned for Monday, April 4, 2023, with plans for a larger championship celebration to be announced later this week by the university.
Leave a Comment
About the Contributor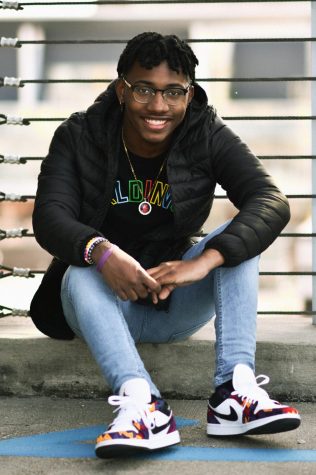 John Colar, Staff Writer
My name is John Colar. I am a Senior from Morgan City. I am studying Mass Communication with a concentration in Journalism. I enjoy watch sports, playing...