Opinion: LeBron James is the Greatest of All-Time
A lot of things are debatable in sports. They often make good barbershop conversations, but there is one that will be prevalent as long as time lasts. Who is the greatest basketball player of all time? MJ or LeBron?
On Tuesday night, when LeBron became the NBA's all-time leading scorer, he settled that debate once and for all. At least, in my opinion, he did.
LeBron James finally eclipsed Kareem Abdul-Jabbar's 38-year record as the all-time leading scorer and that was the cherry on top for me.
People try to make the claim that Michael Jordan is the best because he won six Finals and has an undefeated Finals record. That's cool and all, but just winning championships doesn't make you the greatest. To hold that title, you have to be well-rounded in all aspects of the game.
That's what LeBron is. He is an elite passer that can play all five positions and get any shot he wants on the court. He has also continuously adapted his game to fit the ever-changing NBA.
LeBron has found ways to be top-10 in all major stat categories along with being a 19-time All-Star, 4-time NBA Champion and 4-time league MVP. It is virtually unheard of for a player to have this type of success and longevity at this stage of their career.
In my opinion, people tend to ignore that side of LeBron's argument or say that he is only reaching these milestones because of the longevity of his career, but when did longevity not count towards what you are able to do as a basketball player?
Jordan fans also tend to compare Jordan's "killer mentality" on the court to LeBron's, but I think it's hard to do that if you are a true spectator of the game because one can easily see the difference in play styles.
I do think that statistics play a huge role in determining this debate, so let's just look at where these two rank in some of the NBA's most important categories.
LeBron:
– 38,390 points (1)st
– 10,354 assists (4)th
– 2,179 steals (9)th
– 8,931 defensive rebounds (10)th
Jordan:
– 32,292 points (4)th
– 5,633 assists (50)th
– 2,514 steals (3)rd
– 5,004 defensive rebounds (84)th
That's just a few of the most important categories in the history of the game. So, the numbers are there. I'll let you choose who the GOAT is based on those statistics, but the answer is clear as day to me. LeBron James has been able to excel at every facet of the game statistically, which should speak volumes.
LeBron James has always been held to a high standard since the day he entered the NBA. He has been under a tight microscope and has exceeded every expectation by a mile. For that, LeBron James will always be the greatest player to ever lace them up in my opinion.
Leave a Comment
About the Contributor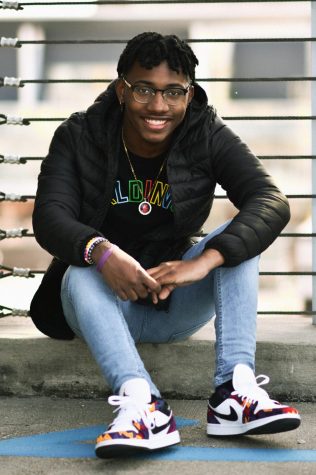 John Colar, Staff Writer
My name is John Colar. I am a Senior from Morgan City. I am studying Mass Communication with a concentration in Journalism. I enjoy watch sports, playing...