Satire: Boots Clune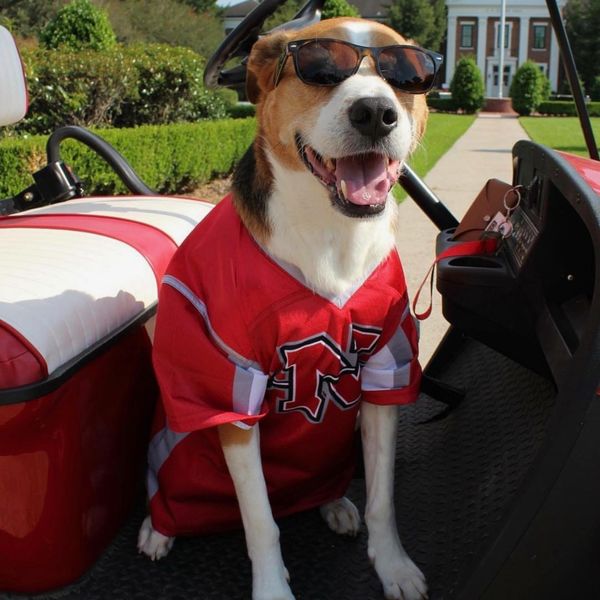 Nicholls State University football team was put in a tough position this week after an unexpected signing took place.
On Jan. 17, the Colonels jokingly offered Boots Clune a scholarship as a publicity stunt. However, in an unexpected turn of events on Jan. 23, Boots Clune scheduled a conference at Stopher Gymnasium on Nicholls campus.
"I will be continuing my education and my football career at Nicholls State University," announced Clune.
The move by the beloved dog of Nicholls president, Jay Clune, left the sparse audience in shock.
"This just isn't something you can plan for," Colonels Head Football Coach, Tim Rebowe, said. "A dog accepting a scholarship offer and a place on your roster."
The move sent the team scrambling to find a spot for Clune on the team. The roster was already full so the question remained: Do we cut a player or create a position for him?
In an Airbud-like fashion Wednesday morning, it was found on the Colonels website's roster tab that sophomore wide receiver, Tommy Robertson, was nowhere to be found. Boots Clune had taken both his position and number.
Later that day, Robertson tweeted out: "It's with anger in my heart that I announce I will be entering the transfer portal."
There was a lot of backlash to this announcement, as was expected.
User345769 on Twitter said, "What's he gonna do? Hump the ball?"
"He doesn't even have hands," another Colonels fan, Rommy Tobertson (who swears he is not Tommy Robertson in disguise) said."Why would they put him at receiver?"
The reactions, however, were not all bad.
"I believe he could be our secret weapon," long-time Colonel fan Grant Peltier said. "He can run faster than most humans and can go between defenders' legs to avoid tackles."
Whether you like the move or not, we can all agree that the publicity stunt worked. With all major sports and news outlets covering the story, it has resulted in a few decent opportunities for Nicholls. Nike has reached out and offered to be the sole uniform and equipment provider for the team.
In other—perhaps just as important—news, four-star quarterback Jaylin Prescott, younger brother of Dak Prescott, committed to the Colonels in the class of 2024. Prescott is the highest rated recruit in program history.
"I'm just excited to get out there and play with him [Boots]," Prescott said at his commitment press conference. "It's a very exciting opportunity."
The off-season preparations will go as planned as the team has made abundantly clear. They are very excited for the future.
Leave a Comment
About the Writer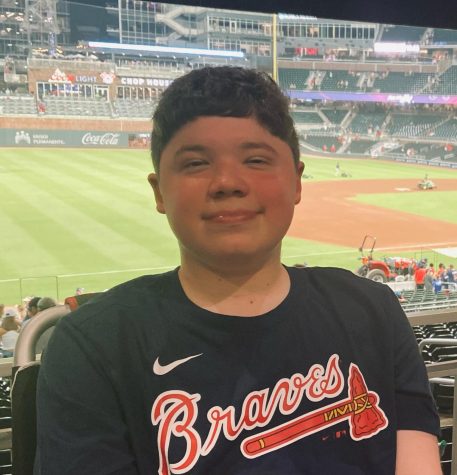 Brogan Burns, Sports Editor
I'm a Mass Communications major and a huge Saints fan. I'm from Chalmette, and I haven't seen my dog in a month.

Fun Fact: I've listened to the...