2023 Trend Predictions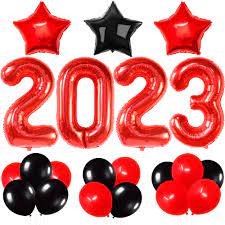 With 2022 coming to an end, here are some 2023 trend predictions for the new year.
Food Trends
Foodie or not, these food trends reported by the New York Times may interest you into trying something new.
Chicken Skins
Yes, you read that right, chicken skins. They are the predicted snack for 2023. Because of its crunchy texture, chefs love using it in their cuisines. One of the most common dishes these are found in are food truck nachos. With the rising inflation, food truck chefs have taken to using every part of the animal that they can thus making chicken skins an easy and cost effective item to cook.
Japan-Adjacency
Japanese cuisine is reported to be the food that other cuisines want to be friends with. More and more restaurants are opening or expanding their menus to include Japanese food along with another cuisine. For example, Kimika in New York mixes Italian and Japanese cooking. As a lover of Japanese food, I am hoping to see a similar restaurant pop up somewhere in Louisiana next year.
Thrift Shopping
Many people are turning back to fishing for coupons before they go grocery shopping. Climate change, wasting food, and inflation have pushed people to become more frugal about how they spend their money and how much product to buy. My TikTok and Instagram feeds have videos explaining how they save their money or how they shop. As a college student, I am familiar with worrying about wasting precious money by throwing away food.
Technology Trends
As technology advances, discoveries on how to make life easier are made almost everyday it seems. 2023 will bring many new discoveries and trends, Fast Company reports.
Virtual Spaces
Ever since VR was introduced, companies have been trying to figure out how to incorporate it into their business. You can tour a house, nursing students can practice procedures, law enforcement officers can train to navigate through certain situations, and so much more in VR. Fast Company predicts that people can go grocery shopping and try on apparel and eyeglasses in 2023 with VR.
Hybrid Work
During the Covid-19 lockdown, businesses and schools were forced to move their tasks online. Since then, people have started incorporating hybrid work more into their everyday lives. Google, Microsoft, Zoom, and other workplace technology have invented new ways to work remotely while still feeling like you are at the office. Fast Company predicts that 2023 will bring about more interactive and asynchronous patterns in the online workplace.
Creator Economy
TikTok, YouTube, and Instagram are filled with creators dancing to songs or talking about their life. No matter what, they find popular trends and hop onto the bandwagon. Creators are constantly looking for the next thing to go viral, or trying to invent a new trend.
Fashion Trends
Fashion trends are always on the move. One day a style of jeans are the hit style, and then nobody wears them after that. Here are some of the fashion trends predicted by The Zoe Report for 2023.
The Crisp Shirt
This fashion piece is an iron button up shirt. That's it.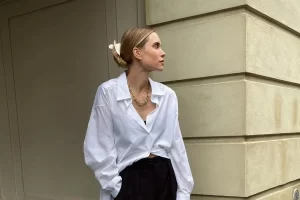 Elevated Crochet
If you are someone who loves crochet, this is the trend for you. With crochet coming into the fashion industry again, designers have challenged themselves to create complicated looks using crochet.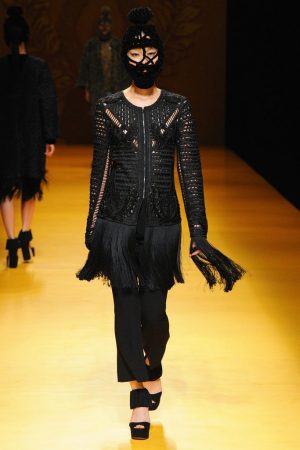 Think Pink
Will pink ever go out of style? I hope not. Barbiecore is not out of the fashion industry just yet, so style as much pink as you can before it does.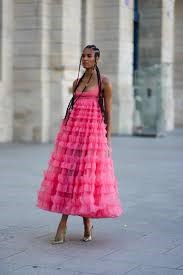 Pinterest Trends
As a Pinterest consumer, I am always looking for the upcoming trends that will make an appearance. I love scrolling through different boards and searches for too many hours. Here are a few predicted Pinterest trends of 2023.
Rust Married
Getting married this year? Think about implementing some copper or terracotta elements into your big day. Just look up "burnt orange wedding theme" on Pinterest to find all the inspiration you'll need
Date Different
In 2023, Gen Z will be looking into new date ideas. Pinterest claims that museums, bookstores, and aquarium dates will be a part of this new trend. Try it out for yourself and see if watching sharks swim overhead is you and your partner's new date night.
Now Processing
People are figuring out ways to help them process their feelings without having to pay a therapist. Some of these ideas involve art journaling or music therapy. If this is something that interests you, search up "writing therapy" or my favorite, "bullet journaling" to find a new way for expressing your feelings.
Leave a Comment
About the Contributor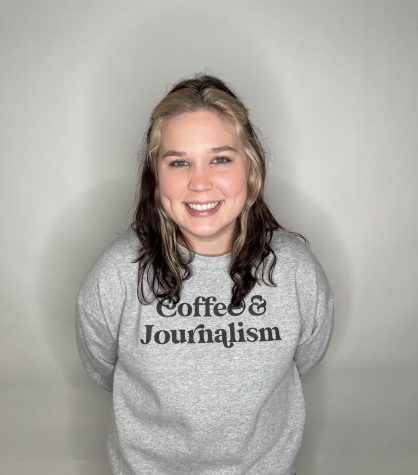 Sally-Anne Torres, Editor-in-Chief
My name is Sally-Anne Torres. I'm a junior at Nicholls State studying journalism. I have had a love for informing people about what is happening in the...