COVID Vaccine Update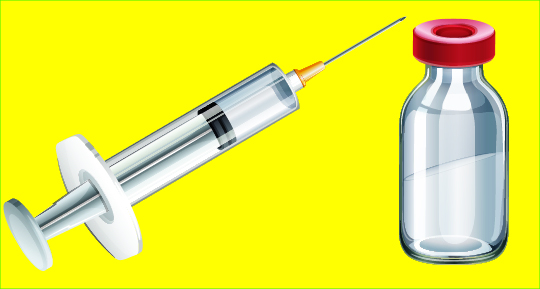 Governor John Bel Edwards announced last week that more people are now eligible to receive the COVID-19 vaccine. This includes pregnant women, teachers, staff working in daycares or K-12 schools and people ages 55 or older who have at least one health issue that will make them more susceptible to the virus.
The list of people who will be eligible for the vaccine once we move into Phase 1B Tier 2 has also changed, and it will now include higher education faculty and staff.
Jerad David, director of communications at Nicholls, says that once we move into Phase 1B Tier 2, there will be a big push for faculty and staff at Nicholls to get vaccinated.
"We want everyone to be comfortable, but for those who do want to get it, we want and try to get it expedited," David said. "It will be that much quicker that a large chunk of our campus population is less susceptible to the Coronavirus."
The CDC guidelines have changed for quarantining as it relates to people who have received the vaccine. If a person comes in close contact with someone who tests positive for the virus but has had the vaccine and is asymptomatic, they will no longer have to quarantine.
"That will make it a lot easier for our faculty and staff to stay in the classroom and continue teaching," David said. "It will be less disruptive to our day-to-day classroom procedures."
As of now, the people on campus who are newly qualified to receive the vaccine are staff at the Little Colonel's Academy as well as student teachers within the College of Education and Behavioral Sciences.
Back in January, Nicholls had its first on-campus COVID-19 vaccine administration. Since then, University Health Services has partnered with the nursing department and continued to administer the vaccine by appointment on campus.
David said that the process of administering the vaccine is very complex because of the many factors and precautions that are necessary to safely administer it. To ease this process, there is a vaccine checklist and application on the university's website to ensure that all applicants are qualified to receive the vaccine at this time.
Once someone arrives for an appointment, David said first they must check-in, someone will verify their identity, a qualified professional will administer it and then someone has to sit and watch them for 15 minutes to ensure they don't have a reaction to the vaccine.
"It's not just 'get you in the door and give you a shot, then it's done,'" David said. "And then, a few weeks later, you have to do it all over again."
David gave praise to all the people involved in planning and preparing for vaccine administrations, including people working in University Health services, nursing students and staff as well as Nicholls' Environmental Health and Safety Director, Brian Clausen.
"There's been a lot of moving parts and a lot of people who have been working behind the scenes to make it all happen," David said. "I'm really pleased with how well it has gone."
David said they are anticipating that Phase 1B Tier 2 will begin within the next few weeks. Whenever that does happen, he said there is going to be a big push for most of Nicholls faculty and staff, which is around 700 people, to get the vaccine.
David said that once this happens, it will alleviate a lot of the issues on campus caused by longer periods of quarantine that faculty and staff would undergo after close-contact exposure.
"Does that mean we stop wearing masks and stop social distancing? Absolutely not," David said.
David said planning is already underway for the next mass-vaccination event on campus. Once the governor announces that we have moved into Phase 1B Tier 2, they will have a vaccination event in Shaver Gym for Nicholls faculty and staff to get as many as they can done as soon as possible.
"We encourage as many people to get the vaccine as possible because it's important for us to protect the entire campus community," David said. 
If you currently qualify and would like to receive the vaccine, you can sign-up at https://www.nicholls.edu/health/covid19-vaccine-signup/.