Meet the new Chief of Police
Last Friday, the university sent out an email to students announcing that Alexander Barnes would be the new Chief of Police for Nicholls State University. 
Nicholls Communications Director Jerad David said Barnes is stepping into the role that belonged to Chief Craig Jaccuzzo. 
David said Jaccuzzo had been transferred to a faculty role and the role had been empty, so he said the university did a search and found that Barnes was a great candidate and was already very well known on campus. 
"I'm extremely excited. This position and opportunity is something I've looked forward to for a long time, it's always been one of my long term goals since I was a student here at Nicholls," Barnes said. 
Barnes said his journey began when he was a student worker in the police department. He graduated from Nicholls with two degrees in 2009 and was involved in the Student Government Association and the National Advancement Association for Colored People. 
During his time as a student, he was also elected Mr. Nicholls and was a part of the Nicholls Hall of Fame. 
Barnes said the first thing he wants to do with his new position is begin training sessions in the resident halls. He said an example would be a basic vehicle maintenance training event. 
He said teaching students simple training skills like how to change a tire, using jumper cables and other basic skills would help encourage student interaction between him and the other police officers on campus. 
"I just don't want our students to have to deal with us only when they're in trouble or when there's an issue. I want to create those positive interactions that we can build upon," Barnes said. 
Barnes said he understands students because he once was a student advocate. He said he wants to be as open and as interactive as possible. 
Barnes said he wants to ensure the students safety on campus by hosting trainings and events with the local police department. He also said he is working with the Student Programming Association to help plan these events. 
Barnes said this past weekend was move-in-day and he had a parent come up to him and say how happy she was that there were so many police out because it made her feel safe and gave her reassurance that her child would be safe living in the residence halls. 
"That's our goal. It's to increase police presence on campus and visibility so that we know our students are safe and that we want our students to be able to feel safe," Barnes said.
Leave a Comment
About the Contributor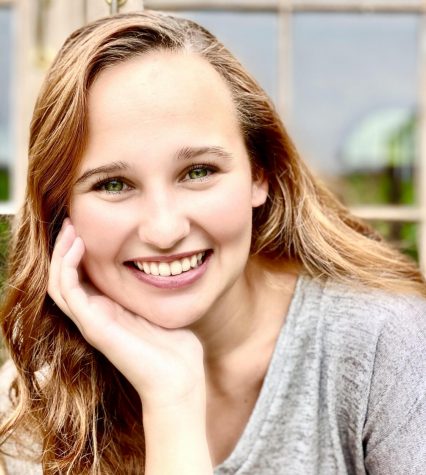 Jade Williams, Editor in Chief
Fun Facts:

9/10 times I'm wearing a sweater
If I could interview anyone, it would be Charles Manson
If I were a starbucks flavor i'd be...