Geography professor suspended immediately, students allege sexual harassment
An assistant professor of geography, who had previously said in an email to students that his contract would not be renewed because his grading was too lenient, has been suspended by Nicholls State University on the heels of multiple complaints against the professor and his alleged conduct with students.
Assistant Professor of Geography Joseph Tokosh was suspended on March 25 from Nicholls State University, and it "is absolutely not because of grade inflation," according to Paul Wilson, head of the department of history and geography, who sent an email to the instructor's students.
According to a faculty source close to the investigation, the university first received a complaint on Tokosh in October 2022, alleging that Tokosh sexually harassed a student through social media. 
He also asked if he could pay her in exchange for allowing him to apply paint to her face. 
Another faculty source has confirmed that another formal Title IX complaint was submitted to the university last week in a separate matter.. 
In his email, Wilson wrote, "if there's anything you need to share with me, please do not hesitate. I am a husband and father of two daughters, and I take the concerns of Nicholls students quite seriously and do my best to assist and address them in a professional and timely manner."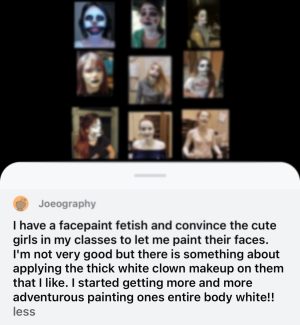 The Nicholls Worth has received confirmed reports from multiple students who allege that Tokosh had them paint their faces in clown or other white make-up styles, an activity Tokosh once posted was a "fetish" of his.
Tokosh has a Reddit page where he posted, "I have a facepaint fetish and convince the cute girls in my classes to let me paint their faces. I'm not very good but there is something about applying the thick white clown makeup on them that I like. I started getting more and more adventurous painting one's entire body white!!" 
He last posted to this account three years ago.
The complaints arose from those students who felt uncomfortable by Tokosh's requests to take part in these activities, which included them donning clown makeup, or applying culturally-inspired face paints, such as Day of the Dead Skulls or the white makeup worn by geishas.
Six female students spoke with the Nicholls Worth under the condition of anonymity confirming that Tokosh provided bonus credit, significant changes in their grades or even offered payment in exchange for students taking part in these activities.
When asked about the practice by Nicholls Worth reporters prior to his suspension, Tokosh defended it by saying, "That class is cultural geography, and we talk about the different aspects of culture. That's an assignment in one of my classes where they actually come up with their own face paint and makeup design inspired by a culture." 
However, numerous students say he asked them to do the face painting in his office and not all of the students were in his cultural geography class. 
He told the students in his Geography 101 class that he would give them bonus points if they let him paint on their face. One student said that her grade went from a D to an A after he watched her friend paint on her face.
Other students have come forward speaking about their interactions with Tokosh inside and outside of the classroom as well as on social media. 
The university declined to comment. 
Follow the Nicholls Worth and KNSU TV for updates on this developing story.
Leave a Comment
About the Contributor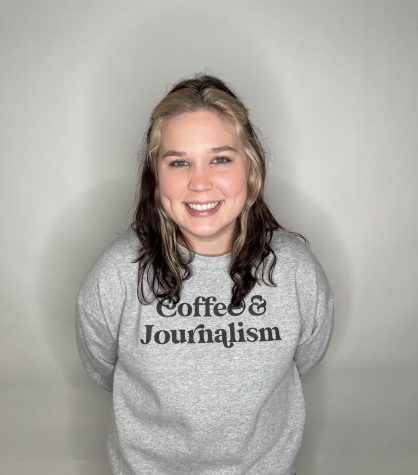 Sally-Anne Torres, Editor-in-Chief
My name is Sally-Anne Torres. I'm a junior at Nicholls State studying journalism. I have had a love for informing people about what is happening in the...