Keep Nicholls Beautiful Spotlight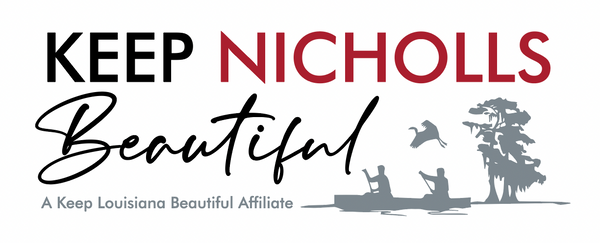 Keep Nicholls Beautiful is dedicated to promoting environmental sustainability and preserving the natural beauty of Nicholls State University and the surrounding community. Their mission is to engage students, faculty, staff, and local residents in efforts to keep our campus and community clean, green, and healthy.
Members of the organization on Nicholls' campus include both students and faculty members.
Dr. Mary Jackson, the chair of development for Keep Nicholls Beautiful, and Dr. Allyse Ferrara, professor of biological sciences, worked with 50 volunteers for a clean-up of Audubon Drive earlier this month, picking up 190 pounds of litter along the road and in the surrounding area.
"Members [students, faculty, and staff] are very active in on-campus and off-campus beautification, sustainability, debris removal, and restoration activities that are run by KNB, KLB, and a variety of non-profit organizations," said Dr. Ferrara.
Keep Nicholls Beautiful members participated in Saturday's 2023 Bayou Lafourche Cleanup which is run and organized by the Barataria Terrebonne National Estuary Program.
Keep Nicholls Beautiful is a campus affiliate of Keep Louisiana Beautiful.
Keep Louisiana Beautiful campus affiliate chapters must do annual training or educational events, have an active committee with a chair, have a logo that includes Keep Nicholls Beautiful, pay an annual fee, conduct an annual campus litter survey, and conduct events/activities related to three focus areas:
Liter removal, prevention, and recycling
Education and engagement
Waste reduction
No more clean-ups are scheduled for this semester, but the club will resume scheduling in the Fall.
Leave a Comment
About the Contributor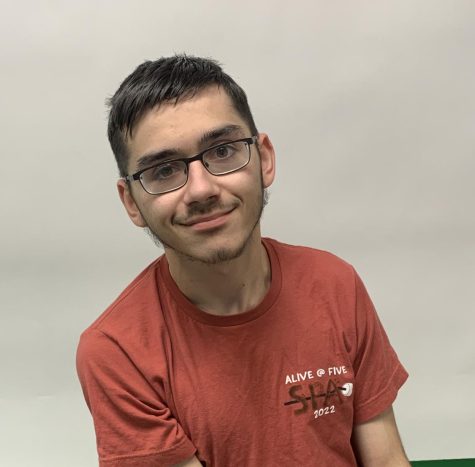 Tory Trahan, Staff Writer
Greetings humans!
I'm Tory, a freshman pursuing a degree in Journalism. I was born and raised in Lafayette. When I'm not living my dream of pursuing,...