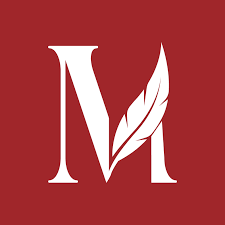 For students who are seeking ways to display their creative talents, the Mosaic is a literary magazine here at Nicholls State University that gives students the chance to submit art, poetry and many other forms of storytelling. 
The Mosaic is the longest running literary magazine in the state and offers publication for selected students. 
"Its purpose is to showcase writing and hard work by Nicholls students and is run by Nicholls students," Dr. Katherine Conner, faculty advisor of the Mosaic, said. 
Katherine Dean, the editor-in-chief of the Mosaic, said on behalf of the magazine, "The Mosaic is proud to be made for students by students." 
Students can benefit from the Mosaic in many ways. Dean said, "There is, of course, the benefit of being able to add this publication to your resume, but I think the biggest benefit is being able to take a little extra pride in the amazing works produced during our time on campus." 
Once a student has submitted their work, the Mosaic also selects winners that are eligible for cash prizes and certificates. 
Students can submit to the Mosaic here until Nov. 27.