Drink Your Water, Make It Tasty!
As we reach the end of summer, we must pay attention to our water intake and avoid dehydration, especially during days of extreme heat.
You can make water infusions with basically anything you find in your fridge; fresh fruits, herbs, essential oils and some vegetables add great flavor when pairing them up with water. Not only will adding flavor to your water help to keep your body cool, but it will help you feel refreshed throughout the day. So, I've put together a few refreshing and easy options to make your water taste better.
Infused water tastes better after it has been sitting in the fridge for over two hours; you can even let it sit overnight. Whether you want to have the fruits poured into your bottles or not, it's up to you. I like to eat the fruit once I drink my water, but if you are not into that, you can pour it in an infusion pitcher. I will warn you though, you might be disappointed with the flavor of the fruit itself once it's been sitting in the water for a while. The fruit is flavoring the water, but the fruit will also absorb water and end up tasting watery. 
Some of my personal favorites to put in water are berries, all of them! Individually or in a mix, they always give my water that extra bit of flavor that it's missing. Whenever I feel like it might need an extra pinch of refreshing, I'll add spearmint. I've found that the best fruit infusions can be berries, melon, watermelon, pineapple, mangos and citrus. These can sit for up to three days in the fridge and still taste great! 
Herbs, basil, rosemary and spearmint are my usual go tos. I hardly ever add them on their own, but when paired with a few slices of lemon or lime, it's an out-of-this-world flavor. The combinations are stimulating with every sip and will help keep your breath feeling nice and fresh!
Cucumber and celery are some of the most refreshing vegetables you can put in water. Cucumber flavored water will have a slightly sweeter flavor than celery, but when it's paired up with mint and fruit, it's a game changer. 
Once you get used to naturally flavored water, you'll see how much easier it gets to drink it all the time; who knows you might even get excited about water. Get creative and have fun making distinct combinations!
Pro tip: When pouring it into a glass, shake well and smash the fruits a bit to help the flavor blend into the water. 
Leave a Comment
About the Contributor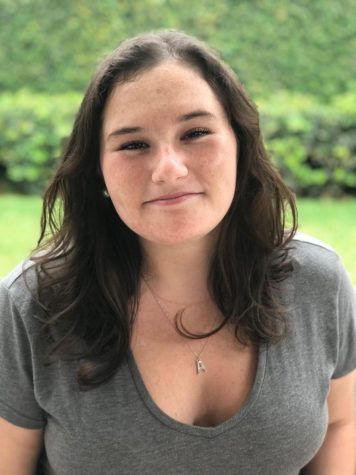 Alexia Castellon, Print Managing Editor
My name is Alexia Castellon. I'm a Mass Communication senior with a concentration in PR. I was born and raised in Nicaragua, and I am fluent in Spanish...