Fun Labor Day ideas
With Labor Day right around the corner, I came up with some ideas to make this Labor Day a little bit more fun.  
1. Have a cookout. 
Having a cookout is a great way to have fun. You can grill hot dogs, hamburgers, sausages or really anything you want on the grill. Another way to make it fun is to invite some friends over to grab a bite as everyone loves food. 
2. Make some popsicles. 
Making popsicles can be a very refreshing activity on a hot summer day. Just get a popsicle tray and fill it with your favorite drink and leave it in the freezer for a few hours. To take this a step further you can even add some fruit slices into it to give the popsicle a pinch of extra flavor. 
3. Watch a movie.
Now I know watching movies may not be something you would consider when thinking of Labor Day, but hear me out. If you're not much of an outdoor person you can stay in and watch a movie. You can make some popcorn, get snacks and watch a movie by yourself or with family. If you're feeling a little bit more in the mood, have friends over and enjoy a film together!
4. Go for a swim.
During a hot summer day why not a pool party? You can get some friends together and have a fun gathering. With some good music, food, drinks and games. I'm sure it will be a day no one forgets!
5. Play some games. 
Playing games is something that really brings family and friends together. You can play some outdoor games like football, baseball, corn hole or you can play some indoor games like UNO, Phase 10, Clue, Monopoly or Life. All of these are good choices to spend some quality time with the people you care about.
6. Head to the beach. 
As the weather gets pretty hot especially in the south, hitting the beach would be a nice way to cool off. It could also be one of your last chances before fall starts rolling in. 
7. Go to a parade. 
Check the paper and your local news station to find out any parades that may be happening in your area. But if you do this, remember to keep a six-feet distance and to wear a mask. Safety first! 
8. Take a hike. 
Hiking can turn into a day-long activity which can be enjoyed by yourself or with friends and family. Find a good hiking spot near you and take a trip. It's a good way to be outdoors and get some fresh air.
While keeping all of these in mind, remember to have fun, be safe and keep practicing safe social distancing. Enjoy the nice, small break! 
Leave a Comment
About the Contributor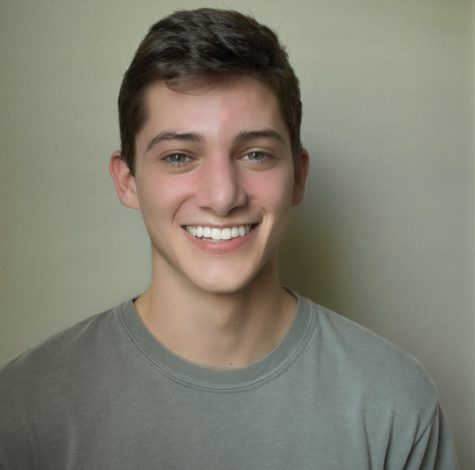 Brandt Solar, Entertainment Writer
Fun Facts:

If I could travel anywhere it would be to Greece 
I would love to live in New York one day
Netflix and Naps are my favorite pastime