Best comfort TV shows
As the coronavirus pandemic continues and staying home becomes more and more familiar, there are always TV shows that help you get by. Comfort TV shows are those shows that we can always tune into to get that "feel good" kick. 
Since the pandemic began, I've turned to rewatch my favorite comfort shows. Whether you are watching it for the first or the 20 time, here are some shows that will surely distract you from what's going on in the outside world. 
F.R.I.E.N.D.S 
We all need a show to remind us how good life is when friends are around. Chandler's jokes, Phoebe's randomness, Monica's OCD, Rachel's struggles (and amazing growth), Joey's silliness and Ross's life stories will always cheer you up and keep you wanting to know more!! Their intro song is something that I never dare skip, it just gets me in a good mood. 
The Office 
"The Office" might be one of the most basic TV comfort shows with the weirdest humor out there, but everything about this show just makes me wanna snuggle and binge-watch. The intro song is also a mood hype. 
Scrubs 
"Scrubs" is a mix of comedy and drama, as we dive into what happens in the everyday hospital life of the characters. Even though looking into hospitals might not be your first choice right now, there is still something comforting about this show. 
New Girl 
This is one of the shows that you can rewatch a thousand times, and it will always be funny. You can binge-watch 10 episodes in one day, and it is the perfect distraction from everything else going on. NIck and Schmidt's fights over the smallest things will always crack you up and will make you want to move into a loft with your best friends. 
Schitt's Creek 
Watching how the Rose family lives play out throughout this show will give you a good laugh. Moira is quite the character, and it will always put you in a good mood. 
Brooklyn Nine-NIne
If you're looking for something to watch right before going to bed and unwind, this is the show for you. It will give you good laughs and no matter what happens it always has a happy ending. Between Jake, Amy and Captain Holt they'll make you feel a lot better after a long day. 
Leave a Comment
About the Writer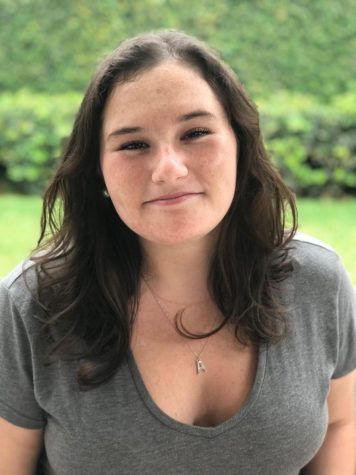 Alexia Castellon, Print Managing Editor
My name is Alexia Castellon. I'm a Mass Communication senior with a concentration in PR. I was born and raised in Nicaragua, and I am fluent in Spanish...