Spotify Playlists
When it comes to music, there is something for everyone. Whether you're into Jazz, R&B, hip-hop, rock, punk or pop, Spotify has an immense range of options (40,000 new tracks per day). 
With so many options, curated playlists are usually the best way to go in order to listen to what we like while broadening our horizons. All it takes is a little diggin' to find stuff you like. 
I've put together some quality playlists that I've found in the vast universe of Spotify. 
Disco Forever 
Disco music is one that will never go out of style. It is one of the most mood-boosting types of music. Whether you're in the mood for Donna Summer, The Jacksons or Village People, this playlist has the best of it all! 
Warehouse Party
If you're the dance party type and feel like turning your living room into a rave, this is the playlist for you. This one brings together top hits from past years and recent party anthems. 
Afrobeat 2020
The hottest beats are coming straight from Africa right now. Afrobeats have had a great influence on British and American artists this year. The amazing beats will make sure you are able to chill and get you in a good mood throughout the day. 
Work it, Own it. 
If there is something that music has got the power to do, it is empower people. This playlist is filled with empowering beats and vibes, especially for my LGBTQ+ individuals. 
2.24 
This playlist is full of soul and hype and features Chance the Rapper, Travis Scott and Kanye West. The playlist was dedicated to Kobe and Gianna. 
Solidmuse – Summer Party 
This is THE PLAYLIST for your parties. It is guaranteed to boost the mood in the room. 
This playlist is filled with feel-good songs that'll make you have a great time! 
LostInTheMusic
Last but not least, if you're searching for recent releases and underrated songs, this is the playlist for you! Personally, I like to listen to this one while I work or do homework. The music changes the mood in a room and helps the time fly by.
Leave a Comment
About the Contributor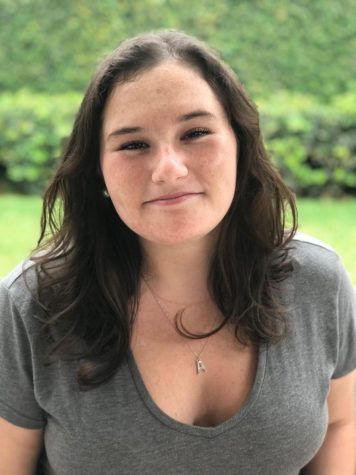 Alexia Castellon, Print Managing Editor
My name is Alexia Castellon. I'm a Mass Communication senior with a concentration in PR. I was born and raised in Nicaragua, and I am fluent in Spanish...