Students express ideas about the perfect college app
College students and faculty believe the perfect app is a true portal for all things Nicholls.
According to the Ed Tech Magazine, 72 percent of college students own smartphones. With the smartphone/tablet craze on a rise, colleges are resorting to creating mobile apps to give their students an easy way to access information.
"Students are the customers of the University," Lori Soule, director of online business education, said. "Sometimes that may be the final straw for the students to decide to transfer out of here."
The original Nicholls app was created for the students by the students.
"Students were pushing for the idea of an app, so one of the computer science faculty members credited a class for the creation of the app," Soule said.
Jocelyn Castillo, culinary arts freshman from Anacoco, emphasizes the importance for a college app to be the portal of a college or university.
"Apps are created for people to stay updated," Castillo said. "Some students don't look at the newspaper or their email everyday. Everyone has mobile devices so they need one place where they can get all their information."
Instead of creating multiple apps for a single college, Nicholls students suggest that there should be a single app with multiple features.
"Nicholls or other colleges don't need to create new apps, but they should expand to the clubs on campus and incorporate something for them," Victoria Marcel, biology sophomore from Thibodaux, said. "Media and technology are big with college students."
It's no secret that the current Nicholls app is anything but perfect. The app asks you to sign in multiple times to access Moodle or Banner. In order for the Nicholls app to become somewhat perfect, it first needs to fix its annoying errors.
Students express some ideas they believe would improve the current Nicholls app.
"Your Nicholls app login should drive what you have access to," Soule said. "So if I need to pull final grades, it would allow me that ability based on my login. Whereas a student would be able to see their final grades."
Katerine Martinez, biology freshman from Houma, believes the Nicholls app should offer coupons for Jazzman's. She believes coupons for a free smoothie or cookie would encourage many students to check the app more frequently.
Castillo would like for the Nicholls app to be more closely associated with the food court.
"There should be a menu for what we're having in the cafeteria and the times for when the food court opens and closes," Castillo said. "The app should be called Colonel Craze."
Geaux Colonels is another popular app among Nicholls students. The app encourages students to attend events in order to win prizes after earning a set amount of points.
"They should combine the Geaux Colonels app with the current Nicholls app so it could all be in one place," Martinez said. "It makes it easier because we won't have to download a lot of apps. Sometimes you don't even know about an app, so if it were all in one you'd eventually discover it."
Leave a Comment
About the Writer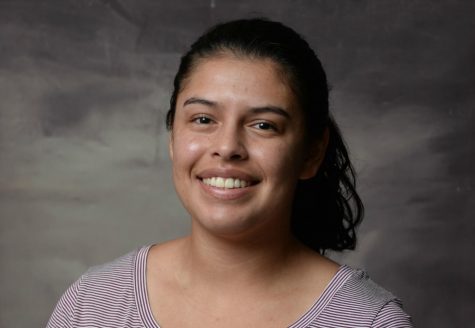 Juana Martinez, Print Managing Editor
Major | Biology, Pre-Med
Classification | Junior
3 Facts | I speak English and Spanish; I'm from Los Angeles, CA; I made a snow cone for Steve Carell.
Favorite...