What Veganism Looks Like in the South for Nicholls Student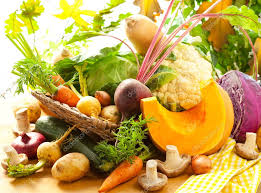 Nicholls student Rodney Woods has gained some traction lately on social media with posts of vegan dishes he created.
Woods, a sophomore Studio Fine Arts major from Thibodaux, said he began his journey in veganism in March of 2020. 
"At first I was just very curious about the lifestyle," Woods said. "I just wanted to try it out for a month or two, but those two months extended to 3 or 4 months."
Woods said beginning his first attempt at veganism was very overwhelming. He said he was trying to cook something every night while also trying to keep up with school work as well as maintaining his photography business, Visuals by Duke.
"It was just stressful, so I ended up stopping," Woods said. "But when I stopped, I didn't really change my eating habits."
Woods said that he's allergic to seafood, doesn't care for pork, is lactose intolerant and doesn't eat red meat because of the health consequences. Being that chicken was the only animal product he would eat, he said the transition wasn't that difficult. 
"After a while I just felt like being vegan was the lifestyle that was meant for me," Woods said.
Woods said he felt the need to go back to vegan-eating because of how he felt while he was doing it.
"I was so much happier eating completely clean; my body felt completely different," said Woods. "Within the first two or three weeks I lost 15 pounds."
He said that the thing that really pushed him to go back to veganism was the knowledge of health issues on both sides of his family. He said his family members struggle with diabetes and high blood pressure.
"I'm only 20 right now. If I could prevent that at a young age, then why not?" Woods said.
Woods said that cooking has been a hobby of his for a long time, so it wasn't difficult to start creating his own vegan dishes.
"I find that it's easier to cook plant-based meals than meals with animal products," Woods said. "Vegetables soak up all the flavors."
Woods said that he makes a lot of traditional southern dishes, such as jambalaya and gumbo.
"A lot of people ask me, 'How do you make a vegan gumbo?'" Woods said. "I say, 'Easy, take out the meat!"
Woods said he usually sells plates of his vegan dishes to his community every other weekend, but he has slowed down since school has started.
"If I can do something like that for the community to show people that you don't need meat to make a good dish, I mean, why not?" Woods said. "We have this large stigma in the black community, and in the south in general, where the first thing they think when they hear vegan is just plants."
Woods also said he wants to break the stigma that going vegan is expensive. He explained how switching some products, such as salts, oils and flours may be more expensive, but it ends up being cheaper once you are no longer buying expensive meat products.
"The price of certain vegetables stays between one to two dollars," Woods said. "I've never been to the store and paid over $3 for a single vegetable."
Woods also explained that veganism replenishes itself at no cost a lot of times. He said he has a garden where he grows herbs and vegetables, which he plants after using parts of them in his dishes.
Woods' twitter account, where he has gained popularity with photos and recipes of his vegan dishes, has nearly 7,000 followers. He said he likes that he is able to use his platform to share how easy and delicious veganism is and to see how it impacts his followers' lives.
"When I show them that you can get creative with different vegetables, they all start asking for the recipe." Woods said. "It's not hard, it's just a mind thing."
Woods said that he is currently working on his own vegan cookbook that he says will hopefully be out by the end of June 2021.
Leave a Comment