Starbucks Fall Drinks Least to Most Favorite
Fall drinks are something that people look forward to every year. Each drink provides a unique experience that instantly transports you into the fall season. Even though Starbucks doesn't have that many fall drinks to choose from, I had the pleasure of trying them all and here is my ranking of each fall drink. 
Salted Caramel Mocha 
This was my least favorite drink because I didn't care too much for the taste. It is made with a mocha sauce and toffee nut syrup that are combined with coffee and steamed milk, then topped with whipped cream and caramel drizzle. You can get this flavor in hot and iced coffee or as a frappuccino. I decided to try the iced version. I believe that the hot version would have been a better option.
Pumpkin Spice Latte 
This can be ordered either hot, iced or as a frappuccino like most of their drinks. I really enjoyed this one with its smooth taste of pumpkin and subtle hints of cinnamon. The reason why this is ranked number 2 and not 1 it's because of the lack of coffee flavor. While some people may enjoy the lack of coffee taste in their "coffees", I don't. Which brings me to my next drink. 
Pumpkin Cream Cold Brew 
This drink features classic cold brew coffee sweetened with vanilla syrup and it's topped with pumpkin cream cold foam. I love this drink because it tastes like coffee. It may be overwhelming at first, but after you mix it up for a bit the strong coffee flavor is enhanced by the other flavors and it has the perfect blend of coffee and pumpkin. 
Honorable mention: Chai tea latte
It may not be a fall drink because it's offered all year round but believe me when I tell you it tastes like fall in a cup. You can get it iced or hot, it's just as good either way. I highly recommend you try it out next time you run through the Starbucks counter. 
With October being over and Christmas time right around the corner, the fall drinks may not last that much longer… so make sure you go and check them out before they're gone until next fall season! 
Leave a Comment
About the Contributor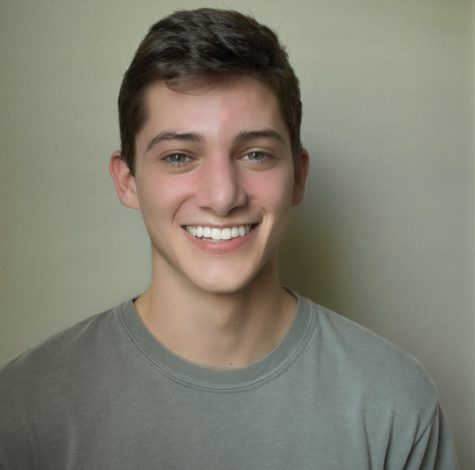 Brandt Solar, Entertainment Writer
Fun Facts:

If I could travel anywhere it would be to Greece 
I would love to live in New York one day
Netflix and Naps are my favorite pastime