Colonel Esports: Ahead of the Curve
Playing video games in college has never been as encouraged as it is now. Just over the last few years, playing video games competitively in the form of a collegiate esports team has taken plenty of universities by storm, and Nicholls State University is no stranger to the trend. 
Colonel Esports began with faculty advisor Elizabeth Layton's vision for what this community could become in 2019. Since then, the organization has grown to include more teams, more players, and its own space in the Bollinger Student Union.  
Not only does Colonel Esports provide a community for every video game loving Nicholls student, it also gives them a chance to compete against other esports teams around the world, and encourages them to learn how running an esports team works. 
Just over the summer, Rachel Callais donated $25,000 to the Colonel Esports team which has been used to create scholarships for the esports players and is helping to establish a streaming station that will educate students on professional podcasting and broadcasting. 
Colonel Esports Players
Evan Moore
Gamertag: Wasian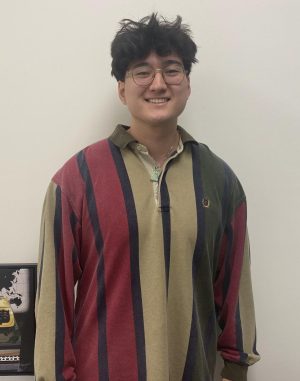 Evan Moore has played video games his whole life, but started playing Call of Duty competitively in 2019 outside of collegiate esports. Around 2020, he caught word of the developing esports team at Nicholls and chose to get involved with Colonel Esports.
Moore played for the Call of Duty team last year, and they were on the top 24 roster out of 260 plus teams, among the few non-scholarship schools to win that high of a ranking. Currently, he is playing Valorant for Colonel Esports which he really enjoys. 
Moore believes that the donations Colonel Esports received created what they have today and are allowing many improvements of the space for both the community as well as the competitors. 
"We're honestly super grateful, super thankful for everything and are excited to show our donors what we're using their money for, and we have a lot more in store for later," Moore said. 
Moore loves that esports is growing nationally because it allows people to connect in ways they never thought they would. Seeing esports grow from a hobby to something that can help him obtain his degree has proved to be a fascinating experience for him. But, what Moore most enjoys is the networking and connections he has made through the esports team. Getting to be on the executive board and meeting new people has helped Moore stay inspired. 
For the future of Colonel Esports, Moore would definitely like to see a capstone with broadcasting. He'd also like to see a different competitive side than the space they have now. Other universities are investing a lot into creating esports arenas so they may have their own practice facility similar to athletics. That way, they can turn the space they have in the union into a PC cafe; a more casual side where anyone could go in and enjoy it. 
"Those are the big things I'd like to see, as well as for it just to grow, because it is honestly a really cool thing that's going on and there's a lot of money being invested into it. It can be another great avenue for Nicholls in the future as well," Moore said.
Peter Perez
Gamertag: Chicano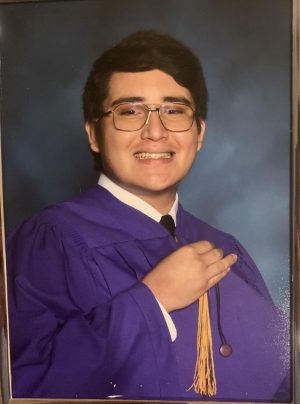 For as long as he can remember, Peter Perez has loved playing video games. The first game he remembers playing was DayZ. He heard about Colonel Esports through some friends of his on Discord. 
Perez is also on the executive board for Colonel Esports as the community manager. 
As for the esports scholarships, Perez knows Mark Capps, a member of the collegiate Call of Duty team, who is on scholarship at Nicholls from El Paso, Texas and believes he is truly grateful for the opportunity. 
Perez said, "I feel that esports growing nationwide and in other universities is amazing. It's a great place for people to find themselves, find new friends, and develop more into better people just with the wide variety of people you'll meet during esports." 
He thoroughly enjoys the diversity of the people he's met throughout Colonel Esports. There are members of different fraternities, sports and majors. Esports knows no boundaries and is able to reach everyone everywhere. 
Perez would like to see Colonel Esports become one of Nicholls' biggest recruiting factors and for it to always be a welcoming place for anyone regardless of race, gender, sexuality, or upbringing. 
Cameron Duhon
Gamertag: Cam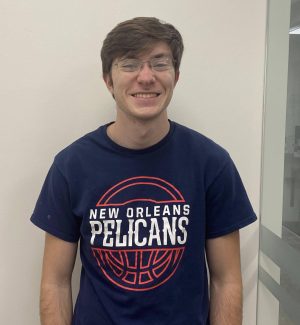 Cameron Duhon has played video games since he was three years old and first heard about Colonel Esports around a year ago when they were first starting out and only had a Call of Duty team. He went in with an idea for a Super Smash Bros. esports team and was hoping they would add it. Now, he is on the Super Smash Bros. team for Colonel Esports.
When it comes to the donations and scholarships the teams have received, Duhon believes they have all benefited because the donations go toward equipment and making the space better for everyone. 
"It's affected all of us in a positive way," Duhon said. 
As far as esports gaining national popularity, Duhon said, "I love it. I think it should keep growing and I've heard from multiple people that esports can get as big as any other sport, so it's really cool that it's getting big." 
What Duhon most enjoys about being a part of Colonel Esports is the relationships he's created and being able to come together and meet people that he has something in common with. 
For the future of Colonel Esports, he would like to keep building upon what they're doing now and maybe getting more teams. They've talked about potentially adding other games like Madden, NBA 2K and more. He would just like to see it keep growing in the direction it's going now. 
Andrew Le
Gamertag: Stunna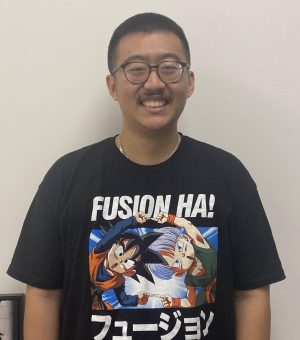 Andrew Le has also been playing video games from a very young age. He first heard about Colonel Esports during his freshman semester at a cybersecurity seminar. At that time, esports was very small and played at the recreation center. 
He used to play on the League of Legends team and is now the team manager for the Super Smash Bros. team. He is also on the executive board as the treasurer. 
"I'm not a recipient of the scholarships, but when it comes to the donations, I feel like we all benefit from it. Without the donations we first of all wouldn't have furniture, or a lot of the Xboxes, PCs, and a lot of the resources we have. I know a lot of players who are scholarship  recipients and I know they appreciate it," Le said. 
Le most enjoys getting to do what he loves. Esports is something he really cares about and he finds himself so thankful he can apply his skills to something he likes. He also loves the people involved with the esports organization. 
Le also finds joy in the fact that esports has become a popular thing nationwide. He said, "I am super excited for it because it is the first time I can confidently say what I want to do career wise. I've always known the field of what I wanted to do was business and marketing, but this is the first time I've really known. I'm so glad it's picking up everywhere."
In the future, Le would like to see esports expand physically. Because they are gaining more and more people, there is a lack of computers and general space in the esports lounge for everyone to spend time comfortably. 
Rylie Clement
Student Worker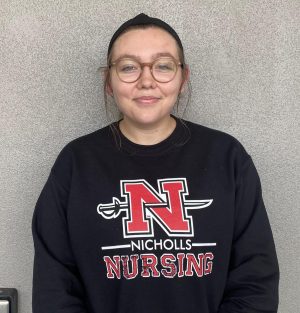 Rylie Clement may not be a player on an esports team, but she does a lot in working for Colonel Esports. She has always loved video games and grew up playing them with her parents. It's something she has always enjoyed and liked watching others play. 
Clement came to Nicholls from Washington and first heard of Colonel Esports when she got an email about the job opening. She is in charge of watching over everything in the esports room. Any student is allowed to go in, check out controllers and play on the Xboxes. Clement's job is to get their Colonel card, give them a controller, and give them their card back once they return the controller. 
She also cleans up the lounge whenever it closes and basically maintains the space. Because she spends a great deal of time in the lounge, she is always willing and ready to help out wherever she is needed. 
"When I first came, they were a year in, and since I've been with them, they've gotten a lot of donations that have helped it grow. With the opening of the new Smash Bros team, they can buy things for that team, and are now offering scholarships for the more popular teams. It's incredible that they can do that for people and bring them to this school because it's something they're interested in," Clement said. 
Clement also believes in the importance of esports teams and having them continue to flourish nationally because it includes something for everyone.
"Like, on our Call of Duty team, we have Scott who is in a wheelchair, but he can do this as a sport, and it's an incredible opportunity for him. As well as just for people who are anxious and don't want to go out and do anything, gaming can be that outlet for them. Expanding on this is just going to make it easier for people to get out and do things they would never do before. It's creating connections for people," she said.
As for becoming a player for esports herself, Clement wouldn't be opposed to joining a team if they played games she preferred. She has played the video games they play, but not quite to the extent that they play them. For now, she is content with being a spectator. 
Clement most enjoys the people of esports and the way they get along with each other. She values the tight community they have where anyone is willing to help out with anything. As for the future, Clement wants Colonel Esports to keep growing and get bigger, to allow more opportunities for people, and for a bigger physical space.
"They're working on things to improve the space and to improve stuff for the players. It's drawing all these new people in, not only to the space, but to the school. It's a huge benefit for Nicholls because there are so many people interested in video games," Clement said.
Esports Growing Nationally 
In the year 2019, a tally by ESPN revealed that over 100 varsity esports organizations were found on college campuses nationwide. In more recent years, that number has continued to grow. 
With the growth of such programs came an increase in esports scholarships. In 2016, esports scholarships totaled around 2.5 million dollars nationally, and by 2019 the numbers increased to 15 million. 
"Three years ago, we started with just 12 schools and three games," said Dan Coonan, Commissioner of the Eastern College Athletic Conference (ECAC). "Today we host 340 different teams from over 100 schools. I do not see the growth slowing down anytime soon.  Within ten years, I believe virtually every university sponsoring a varsity athletic program will also sponsor a varsity esports program." 
More universities are looking to create organizations that better align with the interest of their students. Now, college leaders are looking for creative ways to attract and retain more students, introducing a high demand for gaming and esports clubs.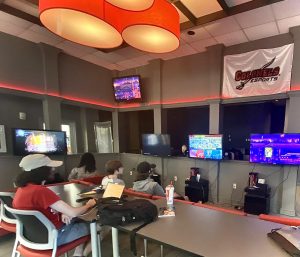 One of the main benefits from collegiate esports that has been seen nationally is an increase in enrollment. Ninety-seven small schools with esports programs conducted a survey and concluded that many students enrolled partly or entirely due to the school having an esports program. 
Esports has become somewhat of a staple in many schools, as it is a way for institutions to provide student gamers with a formal place to find a community and a sense of belonging. Esports and gaming programs reach a key demographic of students who may not otherwise feel a strong connection to their college campus. 
On the academic side, many students now see a degree opportunity with esports as a gateway into industries like marketing, media, production, events, facility management, and broadcasting. 
It can provide students with plenty of opportunities and experience, which is exactly what Colonel Esports at Nicholls is accomplishing with the help of the generous donations it has received. 
With the growing popularity of collegiate esports comes the growth of enrollment, retention, and academic success. Gaming in college has a brighter future than ever, and there's no better time to get involved. 
Leave a Comment
About the Contributor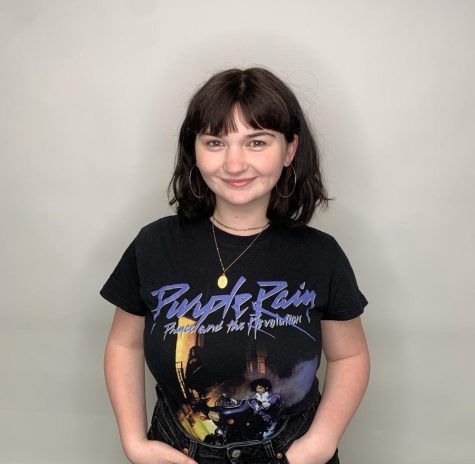 Evan Cressoine, Online Managing Editor
My name is Evan Elizabeth Cressoine. I'm a junior here at Nicholls, from Houma, studying creative writing. Above all, I am a storyteller. I've been...