Senior Spotlight: Emily Gauthreaux
Emily Gauthreaux, senior Allied Health major with a concentration in Communication Disorders from Houma, has come a long way as a student athlete at Nicholls State University.
Inspired by her older sister, Gauthreaux decided to pursue volleyball when she was just 10 years old.
"My sister started [playing] a year before me; I saw her play, and it made me want to play," Gauthreaux said.
Gauthreaux attended Vandebilt Catholic High School in Houma, and she was named the Vandebilt Volleyball Player of the Year in the 2017-2018 season.
To begin her career as a Colonel, she averaged 3.5 kills per game and totaled up 59 total kills in her freshman season in 17 matches as the outside hitter for the team. Her best performance during her freshman campaign was when she recorded 14 kills in a match against the University of New Orleans.
Gauthreaux credits her improved performance throughout the years to the leadership skills that she has developed over time.
"I was not here when she first started playing here at Nicholls State, but just in my time here she has gained confidence as a player and as a vocal leader on the court," Head Coach Kallie Noble said.
Gauthreaux claims that her routine as a student athlete has been helping her improve her time management skills as well as other responsibilities needed to be successful in her future career.
"Being a student athlete is great, it is a great opportunity; it's fun… it's better than being a regular student," Gauthreaux said.
In her senior season, Gauthreaux has scored a total of 315.5 points, including 276 kills for the Colonels.
"Emily is a very athletic volleyball player; she is very diverse in her ability with her shots. She is also very good defensively and does an incredible job flip serve," Coach Noble said.
After graduating from Nicholls, Gauthreaux plans on further pursuing her college education by attending graduate school here in Louisiana; her goal is to become a speech therapist.
Leave a Comment
About the Contributor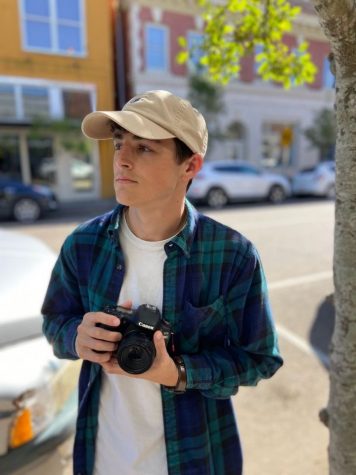 Avery Landry, Photo Editor
I mainly take pictures of student life and sports, so if you ever see me just holler, and I'll take a quick pic! Surprisingly, I am a sophomore in Accounting......