TV-Shows Leaving and Coming to Netflix In May 2021
Every month Netflix loses shows, but they gain a handful of new ones. Down below are all of the shows leaving Netflix and the shows that are arriving in May. 
Leaving Netflix shows: 
"Atomic Puppet" (Season 1) – May 1
An animated superhero show that follows Captain Atomic as he transforms into a puppet after shaking hands with a fan. The show follows his journey as he tries to find a way back into his original body. 
"Kingdom" ( Seasons 1-3) – May 1 
A show that follows a material arts gym as they train a new generation of fighters. 
"P.King Ducking" (Season 1) May  6
An animated series about a young duck that goes around the world with his best friend, a chipmunk and a wombat. 
"Ha Unlimited" (Seasons 1-2) May 11 
A show that follows three comedians as they set up a company to create happiness. 
"The Beginning of Life: The Series" – May 11 
The show follows how a kid's early needs can later affect who they become in life. 
"BBC's Sherlock" (Seasons 1-4) May 15 
This British TV show has been a hit. It follows Sherlock Holmes as he solves crimes with John H. Watson. 
Showing Coming to Netflix: 
"Hanger 1: The UFO Files" (Season 2) – May 2
A Netflix documentary show looking into UFO sightings over the years. 
"Hoarders" (Season 11) – May 2 
The classic reality TV show shows different types of people and the many weird things they hoard. 
"Selena: The Series" (Season 2) – May 4 
The second season of the hit show "Selena: The Series" is coming to Netflix on May 4. It's technically the second half of the first season that follows the life of the late Selena Quintanilla. 
"The Sons of Sam: A descent into Darkness" (Limited Series)- May 5 
A crime documentary series coming to Netflix that follows Maury Terry's efforts into finding a killer. 
"Haunted" (Season 3) – May 14  
A creepy horror show that takes place in the real world and looks at supernatural hauntings. 
"Who Killed Sara" (Season 2) – May 19 
A Spanish crime drama that follows the events of a brother who was framed for his sister's death. 
"Jurassic World Camp Cretaceous" (Season 3) – May 21 
An animated series in the world of Jurassic Park. 
"Lucifer" (Season 5B) – May 28 
The second half of season five will finally be released as it follows the devil detective Lucifer. 
Leave a Comment
About the Writer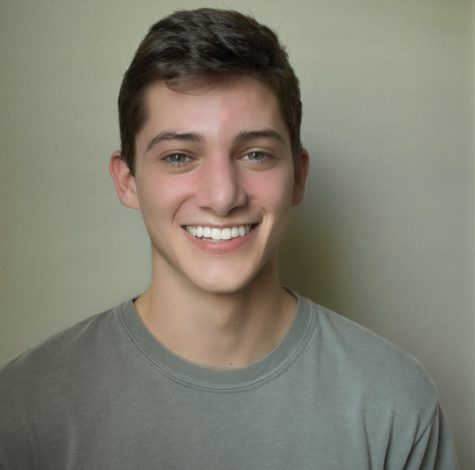 Brandt Solar, Entertainment Writer
Fun Facts:

If I could travel anywhere it would be to Greece 
I would love to live in New York one day
Netflix and Naps are my favorite pastime