Machine Gun Kelly's Latest Album
Machine Gun Kelly is a well-known musician who has gone through a shift in terms of his musical releases. Kelly was a prominent rapper until last year when he released a punk-rock album called "Tickets to My Downfall." The album was a hit; even more so than his previous rap albums.
Personally, after listening to both his last rap album, "Hotel Diablo" and "Tickets to My Downfall," I would have to agree with many others and say that his latest punk-rock is far better. Although I am a bit biased towards rock than rap, I preferred the rock album because MKG seems more suited for that genre than rap.
It seems that MGK decided to shake things up due to poor sales of his "Hotel Diablo" album. The one song on that album that was arguably more rock than rap, "I Think I'm OKAY" actually sold really well. So much so that MGK wanted to replicate that style for an entire album to boost sales and it seems to have worked with "Tickets to My Downfall." While I liked most of the songs in the album, my personal favorites were "Forget Me Too" and "Concert for Aliens." 
Have you listened to Machine Gun Kelly's latest album? If so, let us know what your favorite songs were in the comments below.
Leave a Comment
About the Contributor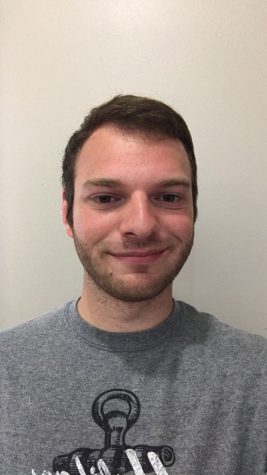 Owen Callais, Entertainment multimedia
Fun Facts:

-If I could interview one person dead or alive, it would be Steve Irwin

-I'm either wearing a leather jacket or a tropical shirt

-My...