Harry Potter: Hogwarts Legacy Video Game
Warner Bros. will be releasing a new video game based on the Harry Potter series coming to Playstation Five, Xbox Series X and PC in 2021. Hogwarts Legacy is being developed by the Avalanche Software under the Portkey Games label. The game is set to be an immersive, open-world action role-playing video game (RPG) set in the wizarding world during the late 1800s. 
From the first trailer, the game will allow you to create your own character and dictate your future within the wizarding world. The character will arrive at Hogwarts on a flying carriage during their fifth year because they have received a late acceptance to Hogwarts. The player will be able to attend the sorting hat ceremony and be sorted into one of the houses (Slytherin, Gryffindor, Hufflepuff or Ravenclaw). 
You will possess an unusual ability to perceive and master ancient magic, in order to dictate your future as a wizard you will decide whether to keep this a secret or yield to the temptation of this sinister magic. As you get deeper into the game, you will be faced with challenges that will force you to determine what you truly stand for. 
The best wizard at the time will be teaching at Hogwarts, which will allow you to master the arts of potions, charms, transfiguration and to take care of magical creatures. This will also give you the opportunity to get to know some of the most remarkable professors in Hogwarts History. 
Quidditch will also be featured in some way, although we still do not know how exactly. In the trailer we can see students wearing Quidditch gear and mounting their brooms. 
Some of the most remarkable locations of the book series, in addition to the Hogwarts Castle, will also make an appearance in the game. We see images of Hogsmeade, The Great Hall, the Ravenclaw Common Room, the Hogwarts library (featuring moving portraits) and the Forbidden Forest with a series of fantastic beasts that you will get to interact with. A small clip of the trailer shows dementors in what seems to be the wizarding prison, Azkaban. 
From what we know so far, we can expect this to be a game based on choices, whether it is your house, moral choices or the wizarding path, you will be able to dictate your own future within the game. The trailer hints that it will be filled with adventures, tasks and encounters with fantastic beasts such as trolls and dragons.  
I honestly can't wait to know more about the game and acquire it as soon as it is available to the muggle world! 
Leave a Comment
About the Contributor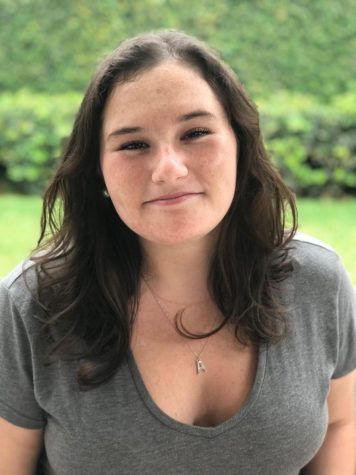 Alexia Castellon, Print Managing Editor
My name is Alexia Castellon. I'm a Mass Communication senior with a concentration in PR. I was born and raised in Nicaragua, and I am fluent in Spanish...