"Midnights" Album Review
On Oct. 21, 2022, singer/songwriter Taylor Swift released her tenth studio album, "Midnights," featuring 13 new songs and lasting around 44 minutes. 
Over the years, Taylor Swift has completely changed the kind of music that she produces. I used to be really into her country music, but I haven't heard much of her recent music. Listening to this album shocked me because she completely switched genres. 
The Pros
My favorite song from the album is "Lavender Haze." It is the first song on the album and in my opinion, the best song. It was very catchy and had a good beat. There were a few others I enjoyed such as "Midnight Rain," and "Bejeweled." I liked "Midnight Rain" because of its unique sound in the beginning–I actually really liked it. "Bejeweled" had a fun and upbeat sound and I personally enjoyed it a lot. "Anti-Hero" is another song that I enjoyed. It got popular on TikTok and is the most listened to song on her new album.
The Cons
I'm not going to lie, this genre of music isn't my cup of tea at all. My least favorite song of the album was "Maroon." The lyrics were pretty but I just didn't like it. Another song I didn't care for at all was  "You're On Your Own, Kid." I feel like a lot of the songs on the album have just a few lines that don't match the rest or the vibe of the song. It throws me off and it gives me an unsatisfied feeling. 
My Conclusions
Overall I did not care for the album, but I have also never been a huge fan of Taylor Swift. I don't necessarily think the album was bad, but none of the songs stuck out to me. I would rate this album a 4/10. Although this is not my favorite genre, I would still recommend for anyone to give it a listen!
Leave a Comment
About the Contributor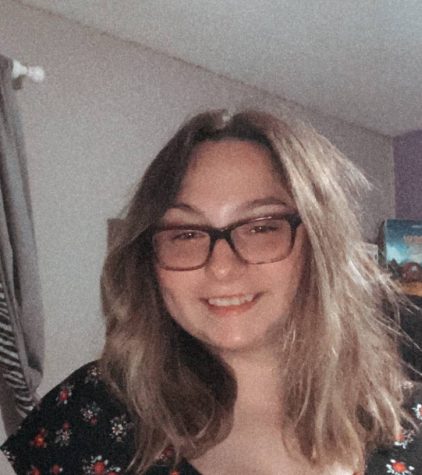 Chloe Delatte, Staff Writer
Hello! My name is Chloe Delatte. I'm a sophomore at Nicholls, majoring in Elementary Education! I love to learn and create new things! In my free time,...