Did Taylor Swift's "Midnights" 3am Bonus Tracks Save Her Latest Album?
In pure Taylor Swift fashion, the artist released her latest album "Midnights" at 12 a.m. sharp on Oct. 21 of this year. Spotify crashed due to the amount of listeners trying to access the album all at once.
What most Taylor Swift fans didn't know was that at 3 a.m. that same night, she would end up releasing seven bonus tracks. "Midnights (3am Edition)" has become the version of the album that most listeners regularly tune into, myself included.
The seven bonus tracks include "The Great War," "Bigger Than The Whole Sky," "Paris," "High Infidelity," "Glitch," "Would've, Could've, Should've," and " Dear Reader."
The "Midnights" album was already breaking records with its original thirteen songs, gaining the most streams on Spotify in a single day, but many fans would agree that these bonus tracks add much more to the album.
It's even become a popular trend on Tik Tok for Swift's fan base to make videos explaining which bonus songs should've been added to the original list. The most popular among them seems to be "Would've, Could've, Should've."
It's no secret that Taylor Swift has written many songs about her past relationships with other celebrities. The significance of this particular song is its assumed association with singer John Mayer who dated Swift when she was 19.
"Would've, Could've, Should've" has one of the most powerful bridges that Swift has ever written in my opinion. The line that seems to resonate most with her listeners exclaims "give me back my girlhood, it was mine first!"
It is a touching song clearly inspired by a difficult relationship, and even touches on an underlying religious background Swift may have had. Other bonus tracks like "High Infidelity" and "The Great War" are songs I think add so much to the album as well.
Overall, the reception to "Midnights" has been astounding and it does not seem like Taylor Swift's music career is slowing down anytime soon.
The original thirteen tracks were already complete with beautiful lyrics and catchy music, and these seven bonus tracks simply enhanced the album even more.
Swift is also known for incorporating important messages into her music as well. In this album, she really lays bare her difficult past experiences and deepest fears. In an interview with Jimmy Fallon, Swift herself called this "one of her darkest albums."
If you haven't already, definitely give "Midnights (3am Edition)" a listen. I don't think you'll regret it!
Leave a Comment
About the Contributor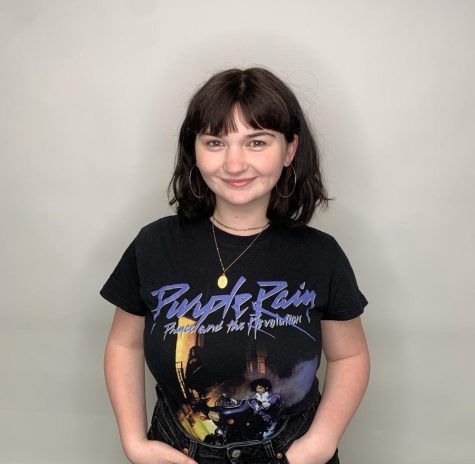 Evan Cressoine, Online Managing Editor
My name is Evan Elizabeth Cressoine. I'm a junior here at Nicholls, from Houma, studying creative writing. Above all, I am a storyteller. I've been...