Emmy Awards Highlights
The Emmy Awards aired this past Sunday, and like most things in 2020, it was completely virtual. Either way,  I'm here to tell you all the important details that you may have missed. 
Jimmy Kimmel was the host of this year's Emmy Awards Show, and although he had little to work with, he did an overall good job. There was no real audience, so they used footage of previous Emmy audiences laughing and cheering between each of Kimmel's jokes. Even though it was a little different, it was an overall good touch as it gave off a more real atmosphere and made the awards feel normal. 
One of the biggest highlights was when Zendaya won best drama actress for her role in the hit show Euphoria. Her win made her the youngest person ever to win such a category.  Not only were Zendaya and her family excited, but also was the world, based on the numerous Twitter feeds that circulated the next day. It was a well-deserved win. 
Another highlight from the awards focused on the Canadian comedy series Schitt's Creek. The show hasn't done well at the awards in the past, but this year they dominated in many categories. 
The series won the first six categories announced during the first half of the show.  It won categories such as best comedy actor, Eugene Levy, and actress, Catherine O'Hara, supporting actor, Daniel Levy and supporting actress, Annie Murphy.  The results were expected as the show has been praised by many and is now airing its final season. 
Not only was it fun to watch the winners, but it was also nice seeing many guest presenters that kept us entertained. Some of those special guests included Randall Park, best known for his role in the show Fresh Off the Boat. He presented the award for best writing of a limited series with an alpaca wearing a bow tie at his side. Another special guest included actor Jason Sudeikis, who presented the award for best comedy series while undergoing a live COVID-19 test.   
Despite the Emmy Awards best efforts, the viewership was at an all-time low with only 6.4 Million tuning in to watch the awards.
Leave a Comment
About the Contributor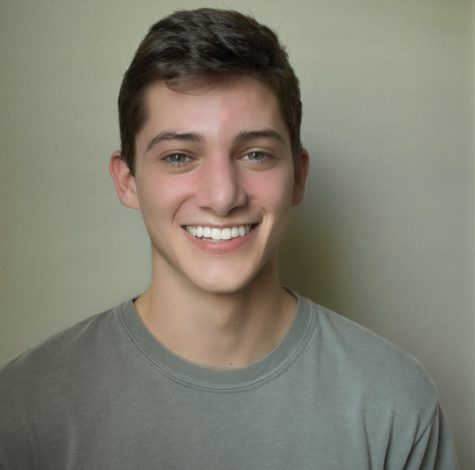 Brandt Solar, Entertainment Writer
Fun Facts:

If I could travel anywhere it would be to Greece 
I would love to live in New York one day
Netflix and Naps are my favorite pastime