Hamilton is lots of Hamilfun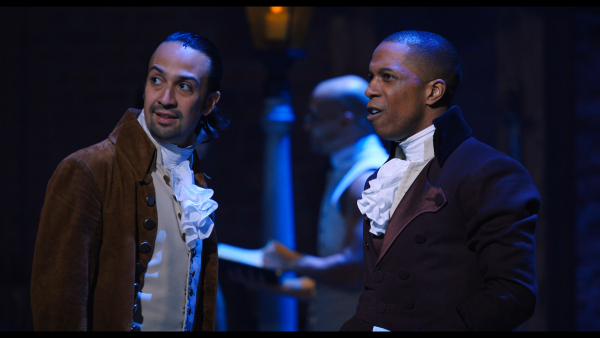 Disney+'s Hamilton, directed by Thomas Kail, offers a fresh and new viewing experience for both long-time fans and newcomers to the musical through the use of different camera angles and choreographed character performances.
Hamilton: An American Musical is a musical created by Lin-Manuel Miranda, and it is based on the life of Alexander Hamilton, one of the forefathers of the United States of America. The musical was released earlier this summer on July 3 in a cinematic format on Disney+, fifteen months earlier than its original release date. 
Whether or not fans have seen Hamilton on stage before it was released on Disney+, this new format allows for a new viewing experience of the musical. Instead of only viewing the action from one angle in a theater, the viewer can enjoy many different angles. These angles include closeups of the cast and overhead shots of the stage. These different angles and shots add to the cinematic approach of the musical, almost as if an attempt to include the viewer into the action alongside the cast.   
The cast truly makes this musical special through their choreography and lyrical performances. This talented cast stars Lin-Manuel Miranda as the titular role Alexander Hamilton, Phillipa Soo as Eliza Hamilton, Leslie Odom Jr. as Aaron Burr (sir), Christopher Jackson as George Washington and Daveed Diggs as both Marquis de Lafayette and Thomas Jefferson. 
One of the most noteworthy performances is by Renée Elise Goldsberry as Angelica Schuyler and her musical number, "Satisfied." Part of what makes this number so brilliant is the choreography of the cast and the use of the turntable on the stage. As Angelica recounts her first meeting with Hamilton, the scene "rewinds" as the cast spins backwards on the turntable into the previous number, "Helpless," which is told through Eliza's perspective as she first meets Hamilton. The rapid cuts between different shots such as closeups and overhead shots help to convey the idea of reversing.
Other standout performances include Diggs's performance of "What'd I Miss?" and Johnathan Groff's "You'll Be Back" as he portrays King George III and his mockery of the Revolution. It is important to note that although this musical is historically based, it should not be considered completely accurate. For example, throughout the musical, it is hinted that Angelica Schuyler and Alexander Hamilton share a somewhat romantic connection, but this is completely fictitious. 
Overall, these elements add to the fun of the musical. Hamilton is truly a delight to watch for both fans of the original Broadway production and first-time fans!
Leave a Comment
About the Contributor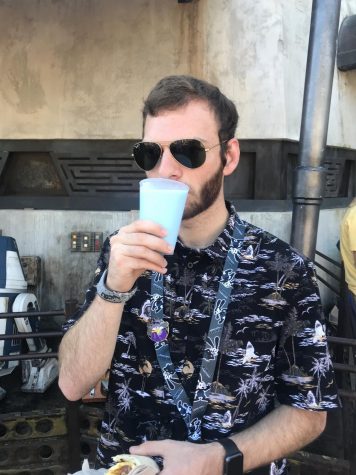 Owen Callais, Entertainment Editor
Hey, I'm Owen! I'm a senior English and Film major. I love to go hiking and watch movies.

Fun fact: My role models are Steve Irwin and Forrest Galante,...