SGA's Town Hall meeting recap
On Monday, Aug. 3, 2020, the Nicholls State University Student Government Association held a Town Hall meeting to discuss the procedures in place when returning to campus. 
"This is not your normal August, we know that, we know it's going to be different. We are coming to terms with a world wide pandemic, as well as, protests around our country related to systemic racism, discrimination and inequality, so this is a different August," University President Jay Clune said. 
Clune said students and faculty will be required to wear face masks, except when in dorm rooms or alone in offices. Provost and Vice President of Academic and Student Affairs Sue Westbrook added that face masks cannot be the ones that have exhale valves. 
Clune said there will be labs created so that students can go from a Hyflex face-to-face lecture and transition to a virtual class they may have the period after. 
Westbrook stated there will be designated places on campus that students can go to so that they can be online for their class. She also said there will be a paper on every door to show when the rooms will be vacant. Westbrook said people will be able to use vacant rooms to watch their classes. 
Clune said staircases would either be up or down, not both, and elevators would hold a max of two people. Director of Environmental Health and Safety Brian Clausen said there would be signage for the stairs and elevators to show how they can be used. He also said this was just for non-emergency use. 
"Your classrooms have been totally rearranged. Your desk are six foot safe distance all the way around with no more than the 50 percent of the fire marshall capacity as required by phase two. So, your classroom space has been safely designed for your attendance. You'll also see directional signage for stairway use, elevator use. These will be there and we hope that the signage, that the students will read the signage, adhere to the signage," Clausen said. 
Westbrook stated that if a student has a preexisting condition or is caring for someone with a preexisting condition that puts one at risk for Covid-19, he/she can let the student access center know and they will talk with the student's instructors to get accommodations. 
Katherine Mabile, director of alumni affairs, said grad expo might happen at the soccer pavilion or the rec center due to the ballrooms being used for classrooms. She said the day may need to be broken up by colleges or a reservation process because of the phase two guidelines. Mabile said they are going to follow social distancing guidelines and have sanitizing stations. 
Mabile said they are looking at ways the cap and gown photos can happen safely. She said they may require students to have cap and gowns purchased before photos, or they will figure out ways to sanitize the cap and gowns between photos. She said grad expo will happen on Tuesday, Sept. 15. 
Mabile said Homecoming Week will take place Sunday, Oct. 4 through Saturday, Oct. 10 with events being in person, online or grab and go. She said they are finalizing the schedule, and it will be up on the website soon. She said homecoming court applicant and nomination forms are on the website now and the elections will take place Sept. 15-17. She said nominations are due Aug. 24 and applications are due Aug. 27. 
Sara McCann, the institutional effectiveness coordinator, talked about the daily questionnaire that students and faculty will do everyday. She said there will be an online version of the questionnaire that students can take and show the person at the check in to speed up the screening. She said the normal screening will also take place. 
Terry Braud, vice president of finance and administration, said there will be 24 check-points around campus. He also said the check in stations are student jobs. He said the student workers would be provided with facemasks, face shields and gloves. 
Sam Cagle, chief information officer, said they have made updates to campus which increased internet access around campus. They also were able to add 100 webcams to classrooms, and integrated Zoom to Moodle. Cagle said with the license Nicholls has for Zoom, they are able to have more people in a meeting, and the meetings can last longer than 40 minutes. 
Director of Auxiliary Services Bruce Clute said dining locations around campus will be open with their normal times. He said there will be more outdoor seating by the cafeteria, and there will be no self-serve food stations. 
Alex Coad, director of residential living, said move in week will be Aug. 5 – 9 from 9 a.m. – 4 p.m. at the Callais Rec Center. He said there will be drive through check-in. Coad said this year they will be requiring residents to clean their bathrooms that they share at least once a week. He said they will be providing additional sanitizing methods. 
Jonathon Terrell, the director of athletics, said volleyball, cross country, football and soccer have begun workouts with facemasks. He said by Wednesday, they are hoping to tell people more of what will happen this semester. He said if athletics has home competitions this fall, they are planning for it to be socially distanced with CDC guidelines for 50 percent capacity. Terrell said he is waiting for the Southland Conference and NCAA to give more guidance. 
Leave a Comment
About the Writer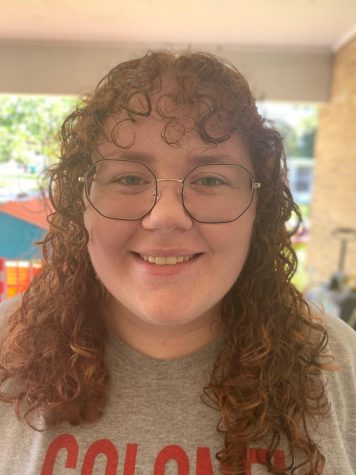 Jillian Landry, Magazine Manager
Fun Facts:

I love knitting and crocheting while watching crime shows, so basically I'm your average college-aged grandma. 


I love playing...