Bayou Country Superfest, why?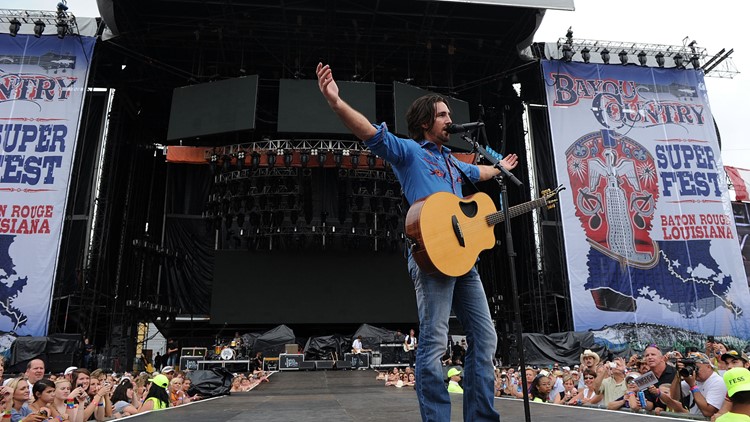 After ten years of the festival, Bayou Country Superfest is now on an indefinite hiatus. The festival's Twitter page announced this past Monday that the organizers had no ongoing plans to continue the festival in the coming years.
Traditionally held on Memorial Day Weekend, Bayou Country Superfest took place in Tiger Stadium in Baton Rouge, apart from the 2017 and 2018 festivals that were held in the Mercedes-Benz Superdome in New Orleans, due to construction conflicts. 
Allegedly, since the temporary change in venue, ticket sales have been on a steep decline. As of last year, attendance had decreased to about 50,000 people, which contrasts greatly with 2014's all-time-high attendance rate of roughly 135,000. 
The festival has featured country giants such as Keith Urban, Kenny Chesney, Carrie Underwood and Taylor Swift in previous years, drawing in large crowds—so why has there been such a tank in attendance?
One contributing reason might be the change in venue in 2017 and 2018. Many festival-goers, including LSU students in Baton Rouge, may have not wanted to make the trip to New Orleans.
In addition to the location change, the repetitive nature of the lineup may have contributed to the downfall of BCSF. Luke Bryan and Kenny Chesney played at the fest four times and Jason Aldean played five, for example. A bit of diversity in the lineups would have arguably made it more appealing and, otherwise, interesting. 
It has also been argued that there is not much advertising for the festival. Apart from devoted country fans, no one really hears anything about BCSF, until they see photos of friends enjoying the fest in cowboy hats and boots on social media. 
According to Visit Baton Rouge, president Paul Arrigo, marketing for a 2020 Bayou Country Superfest was not included in this year's budget. Arrigo also has concerns about potential economic loss following the hiatus. Baton Rouge experiences a spike in tourism and hotel stays during the festival—something he is trying to preserve by promoting other events in the city this spring. 
The true impact of Bayou Country Superfest's hiatus on Baton Rouge has yet to be determined. The lack of adequate preparation for a festival to be held this year might also be due to another conflict with its usual Tiger Stadium venue. After the last LSU home game of the season this past November, a field overhaul and drainage project began.
It's possible that the combination of declining ticket sales and the original hometown venue being unavailable were direct causes of the hiatus, but ultimately, we do not know the main reason. 
Bayou Country Superfest was the ideal place for country fans to celebrate the music they loved and will be missed by many.