Nicholls welcomes Tevon Saddler as the new men's basketball head coach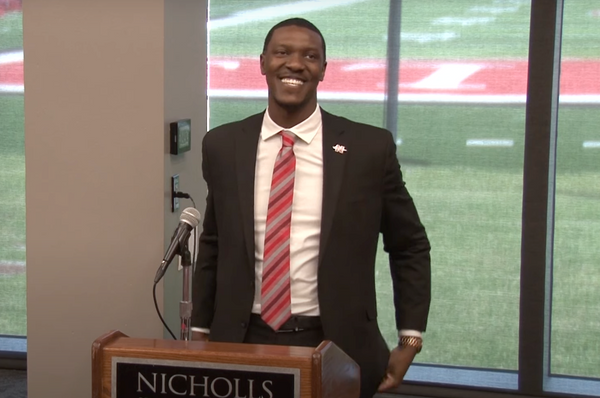 Nicholls State University welcomed its new men's basketball head coach Tuesday, and he is a familiar face.
Tevon Saddler was introduced in a press conference on Tuesday at the Boucvalt Athletic Complex. He will succeed former head coach Austin Claunch, who recently joined the Alabama Crimson Tide as an assistant coach. This is the first time Saddler will take on a head coaching job.
Saddler comes from the University of Maryland, where he spent one season as the director of player personnel. In his lone season with the Terrapins, they won 22 games, including a victory over West Virginia University in the NCAA tournament.
Before heading to Maryland, Saddler was an assistant coach at Southland Conference rival McNeese State University for one year.
Saddler returns to Nicholls for the first time since he played for Colonels in 2017.
In his lone season playing with the Colonels, he helped lead them to their first Southland Conference Championship in two decades. In the 2017 season Sadler earned All-Southland Second Team honors.
Saddler graduated from Nicholls in 2018 with a bachelor's degree in sociology.
After graduating, Saddler spent the 2018-19 season as a graduate assistant at the University of South Alabama under former Colonels' head coach Richie Riley.
Saddler returned to Thibodaux in 2019 and served as the Director of Basketball Operations under Austin Claunch from 2019 to 2021. The Colonels went 21-10 in his first season before winning the Southland regular season title in 2021.
In the introductory press conference, Saddler spoke about how he was going to lead Nicholls to success.
"Discipline, first and foremost," Saddler said.
Sadler also spoke about the team's culture.
"The culture is winning," Saddler said. "I wanna teach the game the right way, I wanna play the game right way, and most importantly, I wanna respect the game the right way."
Nicholls State Athletic Director, Jonathan "J.T." Terrell, said it took only nine days from when Austin Claunch left to hire Tevon Saddler, the fastest hire during Terrell's tenure as Athletic Director. Terrel said Saddler is a diamond during the welcoming press conference.
Saddler is the newest of three hires in Athletics, joining new women's basketball head coach Justin Payne and new volleyball head coach Jonea Rima.
Anyone who missed the press conference can go to the Nicholls Athletics YouTube channel to find the full press conference.
Leave a Comment
About the Contributor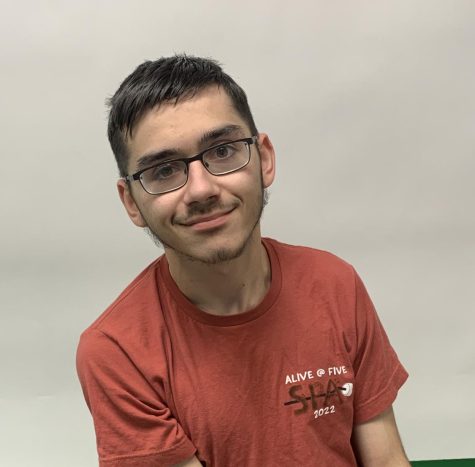 Tory Trahan, Staff Writer
Greetings humans!
I'm Tory, a freshman pursuing a degree in Journalism. I was born and raised in Lafayette. When I'm not living my dream of pursuing,...