UPDATE: Perry Lee McMillen Arrested By University Police
Updated on March 16, 2023:
McMillen was arrested around 7:30p.m. on March 15, 2023 by a combination of University Police and the Thibodaux Police Department.
He was charged with two counts of simple assault and two counts of cyberstalking. His bonds were set at $500 and $2,500 by Thibodaux City Court.
McMillen is being held at the Lafourche Parish Correctional facility.
He is not in any way affiliated with Nicholls according to University Police Chief Alex Barnes.
"It's an ongoing investigation. He had a verbal altercation with two of our students that reported the altercation and the threats made during the altercation, and then he proceeded to apparently show up on campus looking for those two students, which is why we sent out our notification so that more eyes were out looking for him and that if he was seen, for it to be reported," Barnes said. "Those two students were safe in our custody at that time so there was no threat to those students."
Barnes instructs the Nicholls community to pay attention to what the alerts say when they receive them. "The notification system goes out wider, more people get it, and it ensures that everybody sees it so everybody stops, looks up, scans their area, 'Okay, I don't see them, I can go on about my day'. It's up to the students, faculty, and staff, whoever receives those notifications, to utilize it properly. Listen to, or read, the message that they're given and follow the instructions. Don't panic, don't overreact, do what it tells you to do," Barnes said.
This afternoon, on March 15, students and faculty of Nicholls State University received an emergency alert from the university about a person of interest.
The person in question is Perry Lee McMillen, a 24 year old black male who is wanted for questioning.
He does not seem to be a student at Nicholls.
The alerts instructed anyone with McMillen's whereabouts to immediately contact campus police at (985) 448- 4911 or (985) 448- 4746.
Jerad David said that University Police contacted him regarding McMillen.
"He was apparently on campus at some point today and they have reason to believe that he had threatened a student so they would like to bring him in for questioning and that's basically it right now," David said.
Police were searching for him on campus to get the rest of the story, but David is unsure if they have made contact with McMillen or not yet.
University Police Chief Alex Barnes said he cannot comment at this time.
There will be more updates to come on this developing story.
Leave a Comment
About the Contributor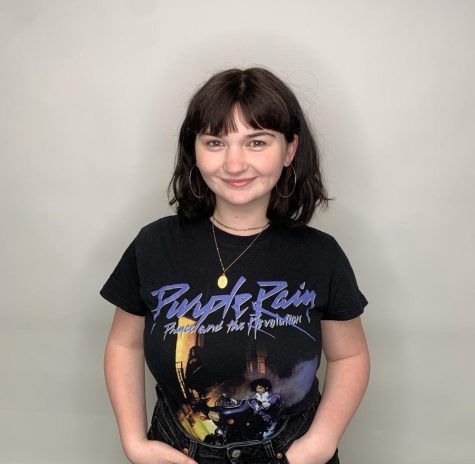 Evan Cressoine, Online Managing Editor
My name is Evan Elizabeth Cressoine. I'm a junior here at Nicholls, from Houma, studying creative writing. Above all, I am a storyteller. I've been...