Southland Tournament Preview
At the end of each men's basketball season, the top eight teams in the Southland Conference come together for the Southland Conference tournament.
The winner of the Southland Conference tournament will receive an automatic bid to the NCAA tournament. The NCAA tournament decides the best team in division 1, the highest level of college basketball.
The defending champs, Texas A&M-Corpus Christi, come into the tournament as the number one seed. The other seven teams in the tournament are Northwestern State, Southeastern, Nicholls State, Texas A&M-Commerce, New Orleans, Houston Christian, and McNeese State.
The Nicholls State Colonels closed out the season by winning their last two games of the regular season.
This season, the Colonels averaged 75.8 points per game and held their opponents to 72.5 points per game. Those numbers rank both fourth and second among all Southland Conference schools.
The Colonels started their regular season conference schedule with a win against Texas A&M-Commerce but dropped their next two games to Northwestern State and Lamar.
The rest of their conference schedule was much of the same, as they had a mix of short winning and short losing streaks.
Now that the regular season is over, the Colonels look to put that bit of inconsistency behind them and have their eyes set on winning the conference tournament.
"I'm just proud of how this group continues to show up and respond every single day and I think that's why we have a chance to go win the tournament," Head Basketball Coach Austin Claunch said.
Coach Claunch added that the end goal is to make it to the NCAA tournament, but he knows that to do so, they must first win the conference tournament.
The players are also aware of this and are trying to remain focused ahead of the tournament.
"We prepared for each team that will come our way in the next three games." Senior forward Latrell Jones said
The 2023 Southland Conference Tournament will begin on Sunday, Mar. 5, 2023, in Lake Charles, La.
The Colonels hold a first-round bye as the number four seed in the tournament and will take on the winner of the McNeese State vs Texas A&M-Commerce game on Monday, Mar. 6, at 5 p.m.
This game and all of the tournament's games will be broadcasted on ESPN+.
Leave a Comment
About the Contributor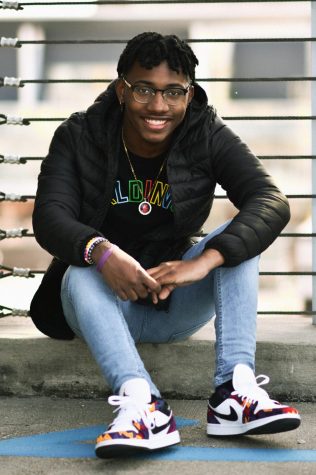 John Colar, Staff Writer
My name is John Colar. I am a Senior from Morgan City. I am studying Mass Communication with a concentration in Journalism. I enjoy watch sports, playing...