Colonels battle Huskies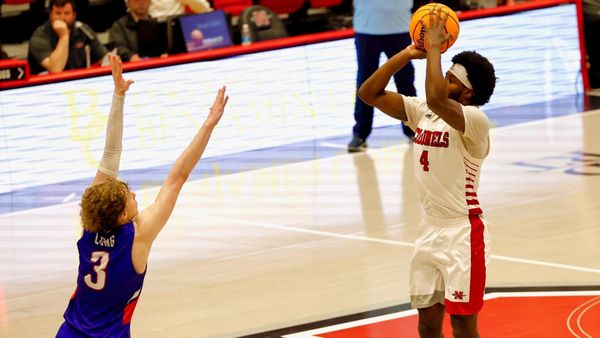 Colonels battle Huskies
The Nicholls State University men's basketball team picked up a conference win after a two-game losing streak.
The Colonels' victory came on Senior Day. Nicholls celebrates Senior Day each year by honoring its senior players for their contributions to the program.
Nicholls improved to one game over .500 at 15-14 as the season is coming to an end with one regular-season game remaining before the Southland Conference tournament.
In the 68-64 win against Houston Christian University, the Colonels saw 65 of their 68 points come from senior players.
The Colonels only scored 22 points in the first half. They shot 31% from the field and 8% from three-point range. They went into halftime down 34-22.
In the second half, Nicholls outscored the Huskies 46-30. The team shot 63% from inside the three-point line and 55% from beyond the three-point line an improvement from the first-half percentages.
The Colonels led the game with points in the paint with 34 points in the painted area of the court.
Fifth-year guard Caleb Huffman gave Nicholls a scoring boost with 19 points in the second half.
Huffman finished with a total of 23 points, five steals, and five three-pointers made, three of which came with under five and a half minutes remaining in the game.
Latrell Jones, another fifth-year guard, recorded a double-double with 18 points and 10 rebounds, which led the team.
The two seniors, Huffman and Jones, accounted for 41 of the team's 68 points on Senior Day.
Defensively the team finished the game with 11 total steals, five more than the Huskies' six steals.
The Colonels will play one more game against Lamar University before the Southland Conference tournament.
Nicholls will travel to Lake Charles, La. for the tournament on Mar. 1 to play a conference opponent that is to be determined.
The Games will be broadcasted on ESPN+
Leave a Comment
About the Contributor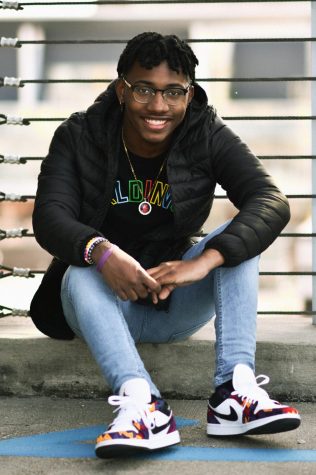 John Colar, Staff Writer
My name is John Colar. I am a Senior from Morgan City. I am studying Mass Communication with a concentration in Journalism. I enjoy watch sports, playing...