Softball Season Preview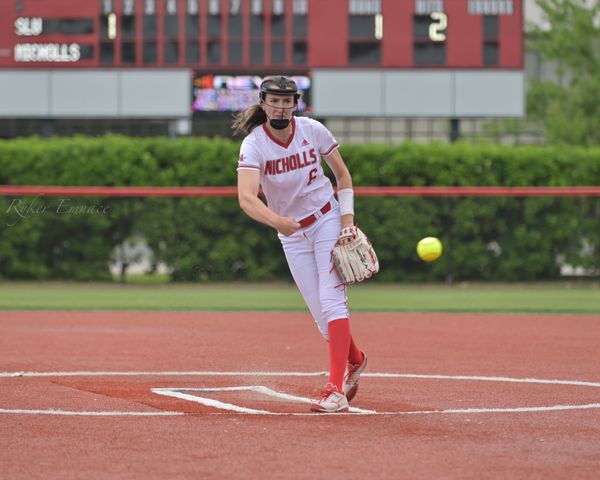 Nicholls State University softball began their season with with a 12-3 loss to the University of New Mexico on Thursday, Feb. 9. This was the Colonels first home opener since 2004.
Nicholls went on to finish the week with a game against Missouri State in the Lion Classic on Friday, then another two games in the Louisiana State University (LSU) invitational on Sunday.
After finishing last in the Southland Conference in 2022 with an overall record of 12-38 and a conference record of 4-14, the Colonels addressed a point of need by adding four new pitchers in the offseason. The additions were a welcomed sight for the Colonels, who only had three rostered pitchers last season.
Recruiting was a big priority for the Colonels this off-season as the team signed 11 freshmen. In addition to those 11 freshmen, they have five sophomores, leaving over half of the team, 15 of 25 players, with three years of collegiate eligibility remaining.
Softball coach, Justin Lewis, says that the highlight of the preseason was how the team came together.
"The whole bonding part has been our biggest highlight so far," Lewis said.
Lewis says he is hoping for a good season from some younger players like Erin Krause, a freshman from Cypress, Tx. Krause was a four year starter at Cypress Woods High School where she recorded a batting average of .523 and received an All-State honorable mention in 2021.
Coaches expect the teams only senior, Melise Gossen, to have a great season. Last season, Gossen made the All-Southland Third Team and finished third in the Southland Conference in doubles with 15.
Gossen, along with teammate, Alexa Poche, received Preseason All-Southland Second Team honors. Poche achieved this feat after finishing with the fourth most home runs in the Southland Conference last season.
Though the Colonels have a pair of all-conference honorees, they are projected to finish last in the Southland Conference's preseason poll. Nicholls earned 32 points in the poll while the next closest team, the University of the Incarnate Word, tallied 45 points. McNeese State University received 16 first-place votes and a total of 128 points as they finished first place in the preseason poll.
The Colonels' next contest will be against Gardner-Webb at 2:00 p.m. on Friday, Feb. 17.
Leave a Comment
About the Contributor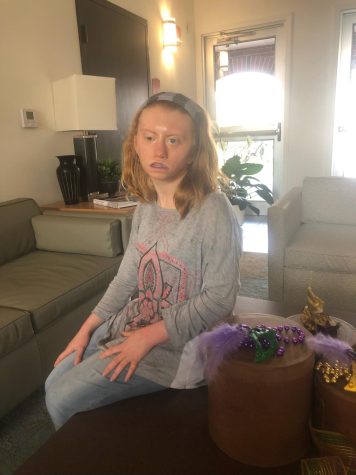 Sarita Mehaffey, Contributing Writer
Hi! My name is Sarita Mehaffey. I am a sophomore journalism major. I am from Madisonville. I'm excited to see what I can do for the Nicholls Worth!