Women's Basketball 2022-2023 Recap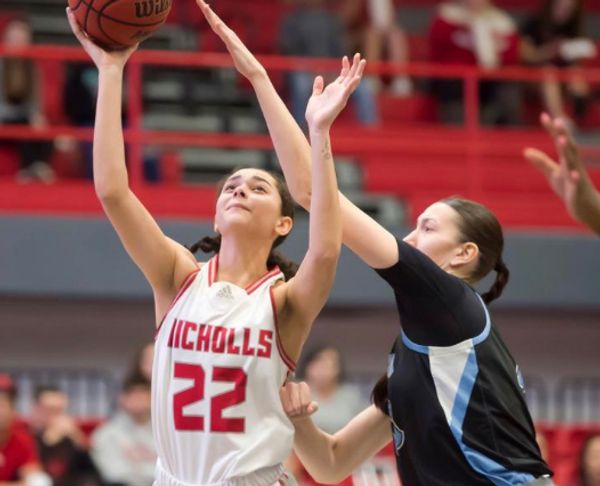 The Nicholls State University women's basketball season started with two consecutive wins. Nicholls beat Mobile 70-61 and led Alabama A&M 60-55. Their third win was against Mississippi Valley State with a score of 84-74.
The longest winning streak for the Colonels is two games. Nicholls currently has a losing streak of three games.
Amelia Sandie, sophomore guard, said "The highlight this season has been beating Lamar in overtime. It was a great team effort and we really put in the work for 45 minutes."
Sandie also said that the team does not see anything as a setback-even though they have had some difficulties with injuries on the team-because they have a grateful attitude.
Sandie talked about improvements that she noticed on the team this season. "We have had a lot of people step up at different times and it's great to have so many threats as a team."
There is an upcoming tournament in March against McNeese. "We feel really optimistic about the tournament, we think we are going to shock the conference and show what we really can do," said Sandie.
Sandie has expectations of how she would like the team to finish the season. "We want to win, and we want to win the right way. We pride ourselves with fighting the good fight and we will continue to represent Nicholls in the best way possible."
The statistical leaders on the team are Lexi Alexander, Deonna Brister and Kyla Hamilton.
Alexander scored 248 total points with an average of 13.8 points per game. Brister scored a total of 211 points with an average of 13.2 points per game. Hamilton scored a total of 195 points and an average of 10.8 points per game.
The players with the most three point field goals are Kyla Hamilton with 28 field goals, Traya Bruce with 26 field goals and Amelia Sandie with 14 field goals. Sandie also made the third highest number of free throws.
Coach DoBee Plaisance said that she feels confident about every game the team goes into. She said that the team's strengths are togetherness and a positive attitude.
Deonna Brister was named Southland Conference Women's Basketball player of the week. Brister scored an average of 22.0 points, 9.5 rebounds and shot .568 in the first two games against McNeese. She scored 22 points and 10 rebounds in the first game against McNeese and scored 22 points with nine rebounds in the second game against McNeese.
Brister has scored 20 points or higher in the past four games. She currently ranks fifth in scoring in the Southland Conference.
Leave a Comment
About the Contributor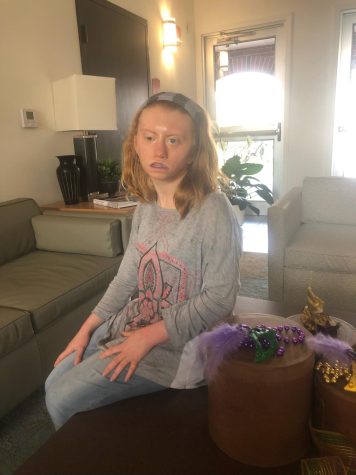 Sarita Mehaffey, Contributing Writer
Hi! My name is Sarita Mehaffey. I am a sophomore journalism major. I am from Madisonville. I'm excited to see what I can do for the Nicholls Worth!