Colonels Conference Starts
Nicholls State Football has started 0-4 for the first time since Tim Rebowes' first year as head coach of the Colonels, which is not lost on Rebowe.
"[A win] would give us a lot of confidence. Confidence is shaking a little bit, being 0-4, but they think they're a good team and it would solidify that if we go out and play the way we know we can," Coach Tim Rebowe said. "We would be 1-0 and on to the next conference game."
The Colonels' game against Jacksonville State signified the end of the team's non-conference schedule. The upcoming game against Northwestern State will be the first Southland Conference game of the season, which has the Colonels believing they have a chance to start anew.
Northwestern State started its season 0-3 in non-conference play, but last week the Demons played their first conference game against rejoining Southland member Lamar, and came out on top of the Cardinals. After a scoreless first quarter, the Demons scored four straight touchdowns, getting out to a 28-10 lead midway through the third quarter. Northwestern let up a little after the offensive explosion, giving up 17 points to Lamar, but a late third quarter touchdown kept them out of reach, ending the game 35-27. A big key to the game may have been the Demons' two interceptions and forcing a scoreless second quarter.
"They're disciplined, have a tremendous plan, they have some playmakers, and their offense has been throwing the ball all over the place," Rebowe said.
Northwestern State has amassed a total of 1,035 passing yards. After week two, the Demons switched quarterbacks from Miles Fallin to Zachary Clement. Clement has thrown for 580 yards in his two games as starter and has four touchdowns and two interceptions, which is a flip of Fallin's two touchdown, four interception start.
As any team does, the Colonels believe they are a good team and the issues can be fixed with practice and attitude. Points and defensive starts have not come easy this season, which have resulted in the four losses.
"We have got to put points on the board, sustain some drives; the defense has to get off the field to give it to the offense, and we gotta get turnovers," Rebowe said. "These are the simple things we need to do and as simple as it sounds, we have to play complimentary football."
With a win the Colonels would be 1-4 and start 1-0 in conference play. All-time Nicholls State has a 21-28 record against Northwestern State, but in recent years the Colonels have had the Demon's number, winning the last six meetings between the teams.
In the game against Jacksonville State, Julien Gums broke the Nicholls career rushing yardage record and is up to 2,744. Gums is still two touchdowns behind the record for career rushing touchdowns.
Nicholls plays Northwestern State on October 1, 2022 at 3:30 p.m. in Natchitoches. The game will be broadcasted on ESPN+. For students interested in attending the game, the Nicholls Student Government Association is sending a student bus to Natchitoches.
Leave a Comment
About the Contributor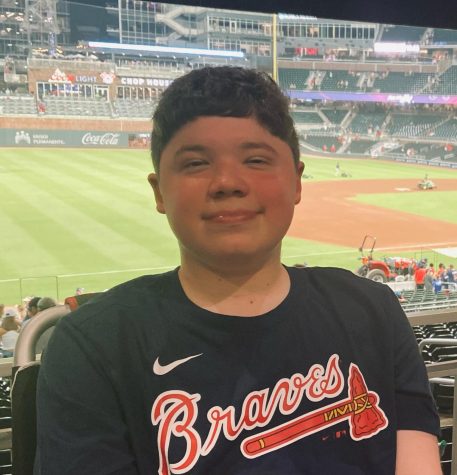 Brogan Burns, Sports Editor
I'm a Mass Communications major and a huge Saints fan. I'm from Chalmette, and I haven't seen my dog in a month.

Fun Fact: I've listened to the...