Nicholls Football prepares to face Jacksonville State in their Home Opener
All-time Nicholls State is 6-9 against Jacksonville State, with most games coming in conference play from 1972-78 and 1997-2022. The teams have split their last two matchups, with Nicholls winning in 2002 by a score of 16-14 and Jacksonville State winning in 2009 60-10.
The 2022 season is a transition year for Jacksonville State. The Gamecocks are leaving the FCS (1-AA) for the FBS (1-A), the highest level of college football. The transition has left Jacksonville State ineligible for the FCS and FBS post-season.
Despite the transition and ineligibility for the post-season, the Jacksonville State Gamecocks have been off to a fast start. The Gamecocks have won three of four games in blow-out fashion, the average win by a differential of 24.6 points. The team's only loss came last week against FBS opponent Tulsa. Nicholls also lost last week to Southeastern Missouri 42-16.
Jacksonville State has proven to be an efficient rushing team. Four players have run for 100+ yards on the season. The three top runningbacks have averaged 5+ yards per carry and added five touchdown rushes. However, the starting quarterback has accounted for the most rushing touchdowns on the team, with seven on the year.
"They're really big up front and do a good job of moving the line of scrimmage, sustaining blocks, they have a lot of real experience on the line," Head Coach Tim Rebowe said. "They have two good runningbacks who can go, the quarterback is fantastic, and they've got a lot of playmakers."
Tim Rebowe's key to this game is controlling the line of scrimmage and securing tackles. Tackling was a big point of emphasis following the loss to Southeastern Missouri. Missed tackles led to seven 15+ yard plays with an additional six 20+ yard plays. A big part of turning the team around tackling-wise may be freshman middle linebacker Kylin White, who is third on the team in tackles, with 18 in total and number one at the linebacker position.
"We need to set our front right, play fast, hard, and physical, and just stop the run completely," linebacker Kylin White said. "We have to communicate a lot better […] and come together and play ball."
Nicholls running back Julien Gums is just short of a few Nicholls offensive records. He is two yards short of the team's career rushing record and two touchdowns away from tying the career rushing touchdown record.
"I need to keep doing the things I've been doing, running the ball hard, doing whatever I need to do on the field to help my team, and show that I can be the guy I've always been," running back Julien Gums said.
The Colonels take on Jacksonville State looking for their first win Saturday at 3:00 p.m. This will be the Colonel's first home game of the season. Family Day from 11:30-2:30 will feature pre-game activities, including school clubs' and organizations' information tables, food, and live music. For information on Family Day 2022 and where to buy tickets, visit Welcome – Family Day (nicholls.edu).
Leave a Comment
About the Contributor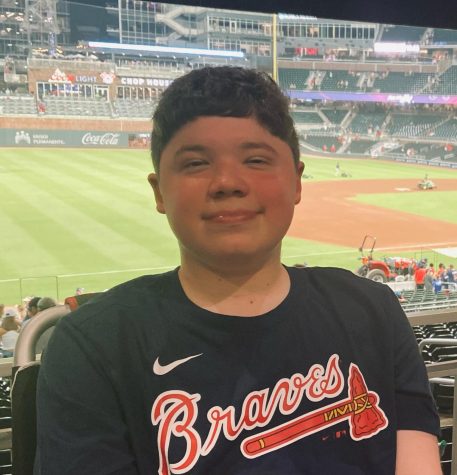 Brogan Burns, Sports Editor
I'm a Mass Communications major and a huge Saints fan. I'm from Chalmette, and I haven't seen my dog in a month.

Fun Fact: I've listened to the...