Women's Soccer Season Preview
The Nicholls State Women's Soccer Team is looking forward to turning over a new leaf during the 2022 season.
In 2021, the Colonels finished their season with a record of 0-18. In fact, they have not won a game since 2019. However, the Colonels will be looking to have major improvements this year in Head Coach Robert Podeyn's second season.
Mentality was a key issue last year for this team, but Coach Podeyn is trying to change that mindset and build a different culture. He says the team is focused on working to win games and believing in their training and ability to win games.
During the offseason, they brought in 17 new players adding to the 13 returning players. Some of them will have to play a significant role if the team wants to have success.
"Out of the new players, I think they're all very good, there are certainly players to watch. For example, you got a kid like Avery Mondoux who came from upstate New York, very accomplished player, [and an] attacking player," Podeyn said.
Though last season was not the best season, Coach Podeyn believes that his team is ready to win, especially the veteran players.
"I think the returning group is ready to win. They want to win. I think they've learned how to win, and they've certainly showed it in the spring," Coach Podeyn said. "So, I'm looking at players like Koryn Barrett, I think she's going to have an excellent season. I think Reagan Carter, our goalkeeper, is going to be very strong and have a tremendous season. I think Kaitlyn Poirrier is another player we'll expect big things from. When I look at the returners, they all contribute and they're all a part of that."
Players are also excited for what this team could become. Changing the culture has been a big emphasis during the offseason.
"We have a lot of new faces, so the energy's really high and we've changed a lot of things, so we have a fresh start. We're not the same team, so I'm excited to play teams and shock them," goalkeeper Reagan Carter said.
The Colonels will be leaning on some veteran leadership this year to get them where they want to be.
"There's Reagan, but I see Hannah Brien as a leader, Caryn Bonadona, and Karina Gonzalez. They are all people that come to mind," said forward Koryn Barrett.
The team is very excited about what's to come, and they can't wait to step back onto the field.
Leave a Comment
About the Contributor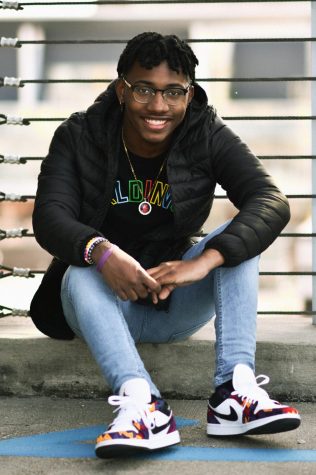 John Colar, Staff Writer
My name is John Colar. I am a Senior from Morgan City. I am studying Mass Communication with a concentration in Journalism. I enjoy watch sports, playing...