Men's Basketball season preview
After winning the regular season Southland Conference championship last season, the Nicholls State University's men's basketball season ended in a tough game which saw Abilene Christian University defeat the Colonels 79-45 in the Southland Conference Tournament Final.
The Colonels season has gotten off to a rough start, as they have seen two of their top three scorers transferring to other schools. However, even with the loss of talent, the Colonels were still picked to finish the season as Southland Conference regular season champs.
"Nicholls was voted to repeat as regular season conference champions in the 2021-22 Southland Conference Men's Basketball preseason poll, announced by the league Tuesday. With eight first-place votes and 91 total points, the Colonels narrowly edged out the University of New Orleans, who received seven-first place votes and tallied 90 points," a story by Crescent City Sports states.
Coach Austin Claunch looks to repeat his past year's success with the stingy defensive culture he's established over the last two years.
"It's something that we really stress with our team every single day. Every time that we play a defensive possession, we really want to compete, but I think it just starts with little things we do every single day; whether it's close out drills, or taking charges and rebound drills, it's those defensive breakdown drills that you do every day," Coach Claunch said. "They really help build your culture defensively, on how you want to guard not just in different actions, but the mentality on every possession. So, it's just about emphasizing it on every possession. Emphasizing it every day and taking every possession seriously."
The pride Coach Claunch puts into defense is what really drives this team. They have always succeeded in this area under his leadership, and that is one reason why the Colonels won the conference last year and are picked to win it once again.
Starting point guard Ty Gordon had a stellar last season, but his leadership skills may be the difference between a great and an elite team this year.
"I want to be a vocal leader. Giving those guys an encouraging word, and just giving it all I got because they know what I can do, and I know what I can do. If I go out and play on my own, I'm doing the team a favor," Ty Gordon said.
Without an outgoing leader, players have no accountability, and that lowers a team's production. Luckily for the Colonels, Gordon looks to be that leader this season.
As a fifth-year senior, Rhyge Lyons also stressed the importance of leadership,
"I worked really hard on being a leader vocally on and off the court; I help my guys in many different ways, and I try to be there when they need me," Rhyge Lyons said. I just hope I can be the leader that helps us go to the places we need to go in the future." 
This year's team is full of players who know what it takes to get back to where they were last year and ultimately go further.
Last year, COVID-19 stopped the team from having fans cheering them on, but this year fans will be packed into Stopher Gym. 
"It'll be very important to have the fans back in the stands. Some teams feed a lot from fans, and that's something that's going to really help us this year; it builds our energy and our morale going into games. It's going to be very exciting to get back when the fans come to see us play," Ryghe Lyons said.
The Colonels are known to feed on the energy of the fans, and over the last couple of years, they have only lost two home games.
The first home game of the 2021-22 season is against Carver College on Nov. 12 at 7:00 p.m. So, come give your Colonels a warm welcome back, and let them hear it!
Leave a Comment
About the Contributors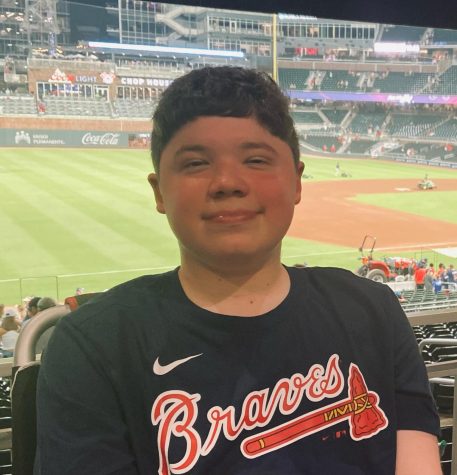 Brogan Burns, Sports Editor
I'm a Mass Communications major and a huge Saints fan. I'm from Chalmette, and I haven't seen my dog in a month.

Fun Fact: I've listened to the...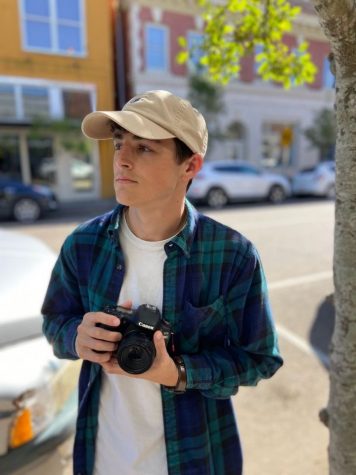 Avery Landry, Photo Editor
I mainly take pictures of student life and sports, so if you ever see me just holler, and I'll take a quick pic! Surprisingly, I am a sophomore in Accounting......