Marvel Studios' latest hit "What If…?"
Marvel's first animated spin-off series, "What If…?", chronologically takes after their latest series "Loki". In this new animated series, fans get to see a series of different outcomes in the timeline through The Watcher's eyes, a celestial being that watches over the events of the Marvel Cinematic Universe.
The first season will consist of nine episodes, one airing weekly up until October 6 on Disney+. So far, six episodes have been aired featuring individual alternate realities of Captain America, Doctor Strange, and Star-Lord.
The third episode is, "What if… the world lost its mightiest heroes?" In this episode, we get to see an alternate timeline of the Avengers initiative. As Nick Fury searches for remarkable individuals to save the earth, we see that the candidates are targeted by someone who does not agree with the initiative. The twist? The villain makes it seem like S.H.I.E.L.D. agents are behind the attacks and sabotaging the missions, thus compromising the lives of several Avengers.
Episode five deals with a zombie apocalypse. Hank Pym's wife, the Wasp, catches a quantum virus that turned her into a zombie, and when Hope Pym finally brings her mother back from the Quantum realm, both of her parents are zombies. They begin infecting everyone until it is a full forced zombie apocalypse. In this episode we get to see most of the avengers come together again.
Your friendly neighborhood Spiderman makes his first appearance on the S1:E5 What if… zombies?! Something that stands out about this character is that it is not Tom Holland voicing it, nor does it look exactly like him. Some character voices that are also missing in this series include Robert Downey Jr., Scarlett Johanson and Chris Evan's, this is because their contracts with marvel have come to an end. However, Tom Holland's Spiderman is still under contract with Sony Pictures which is why his voice or face don't seem familiar.
Producer Kevin Feige revealed that Chadwick Boseman had recorded some of the episodes before his passing. So, his voice is one that fans can recognize as the Black Panther.
During Marvel's 2019 Comic-con Phase-Four event, they also revealed some of the names coming back to voice their MCU characters in the What if…? animated series. Here are some of the bigger names expected to return:
Benedict Cumberbatch as Doctor Strange
Rachel McAdams as Dr. Christine Palmer
Benedict Wong as Wong
Chris Hemsworth as Thor
Josh Brolin as Thanos
Tom Hiddleston as Loki
Natalie Portman as Jane Foster
Taika Waititi as Korg
Jeff Goldblum as Grandmaster
Mark Ruffalo as Bruce Banner/The Hulk
Samuel L. Jackson as Nick Fury
Jeremy Renner as Hawkeye
Michael Rooker as Yondu
Karen Gillan as Nebula
Paul Rudd as Ant-Man
Michael Douglas as Hank Pym
Chadwick Boseman as Black Panther
Michael B. Jordan as Killmonger
Sebastian Stan as Bucky Barnes
Hayley Atwell as Peggy Carter
Toby Jones as Arnim Zola
Neal McDonough as Dum Dum Dugan
Sean Gunn as Kraglin
Djimon Hounsou as Korath
Dominic Cooper as Howard Stark
Andy Serkis as Ulysses Klaue
Executive producer Winderbaum revealed that the series will have two seasons containing nine episodes each. While a date for the second season has not been released yet.
Leave a Comment
About the Contributor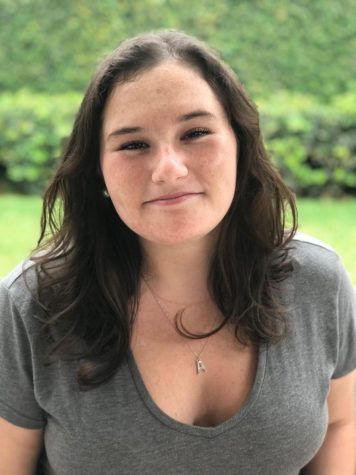 Alexia Castellon, Print Managing Editor
My name is Alexia Castellon. I'm a Mass Communication senior with a concentration in PR. I was born and raised in Nicaragua, and I am fluent in Spanish...