Why you should rewatch or watch Game of Thrones 
"Game of Thrones" is one of the best shows to ever hit TV with its huge fan base and exciting story, and complex characters. It's sure to keep you entertained throughout all seven seasons (as a massive fan of the show, we collectively decided not to talk about the eighth season). 
The first episode reached 2.2 million viewers and the last episode from season eight reached 13.61 million viewers. The show won 59 Emmy Awards and is labeled as one of the most successful shows to air on television. Because of this, it's no wonder why the show gained such a vast following from start to finish. 
"Game of Thrones" first aired on April 17th, 2011, and concluded on May 19th, 2019, on HBO. The show is based on characters from the book "a song of ice and fire" written by George R.R Martin. Even though the show does take many elements, the book offers, it doesn't follow the exact storyline as, throughout filming, the show surpassed the story in the books and had to create its own direction with the guidance of George R.R. Martin. The books have still yet to be completed, and George R.R. Martin has even said the series would end differently than the last season, which fans were excited to hear. 
The show became such a massive success that it's even getting a spin-off show called "House of the Dragon," exploring House Targaryen. The show follows George R.R. Martin's book "Fire & Blood," which is set 300 years before the events of Game of Thrones. Not much about the series is known, but we did get a picture of the cast doing a socially distanced table read. The show is expected to be premier sometime in 2022.  It will star Emma D'Arcy as Princess Rhaenyra Targaryen.  Paddy Considine will play Emma D'Arcy's father, King Viserys Targaryen, and "The Crown's" star Matt Smith will play the King's younger brother Daemon Targaryen. The show is sure to be a hit like Game of Thrones, as fans are already eagerly anticipating the show's arrival. 
If you've been unsure about starting the series or not, I say do it as it has something for everyone. It has action and adventure as well as romance and drama. Anyone can watch the show and be entertained as long as you are 18 and older, as some elements aren't meant for a younger audience. You can watch all eight seasons on HBO max or through Hulu with the HBO add-on.  
Leave a Comment
About the Contributor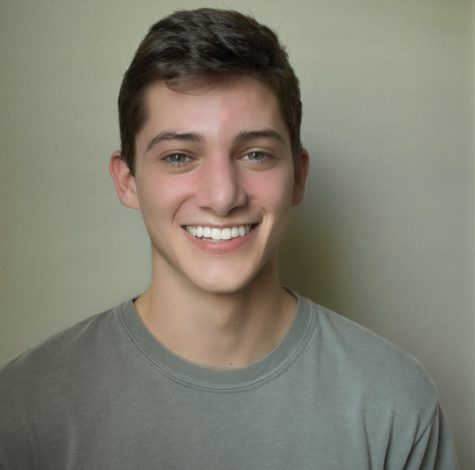 Brandt Solar, Entertainment Writer
Fun Facts:

If I could travel anywhere it would be to Greece 
I would love to live in New York one day
Netflix and Naps are my favorite pastime