Fall 2021 Electives
Scheduling for the 2021 fall semester is almost upon us. For some, it will be their first semester. For others, this may be their final semester. This could also be the most opportune time to squeeze in an elective before graduation. Here are just a few fun electives to take in the fall.
Astronomy of the Solar System will be available to take next fall during the 3M and 7M periods. The class offers a glimpse into the inner workings of everything in our solar system, such as stars, moons, planets, etc. If astronomy interests you even just a little, this is definitely a fun class to take.
Intro to Film is another class being offered in the fall. This class falls under the English department as it offers an analytical lens to many favorite films, such as "Jaws" or "Godfather". This class will only be offered during the 3M period next semester. I may be a bit biased as a film studies student, but I highly recommend this class if you enjoy movies.
Introduction to Philosophy will be available during the 2M period next semester. The class offers lessons of different philosophers over time and the questions they posed. It is also a good class to help exercise the brain through debates and even moral dilemmas, such as the Trolley problem.
General Psychology will also be offered during the 2M period as well as 6M, 2T and 4T. This class will give an insight into how the mind works and how we perceive it. This class is also really fun to take as you learn about many interesting topics and people, such as Sigmund Freud.
Elementary Spanish will also be offered this fall during the 4M and 5T periods. I highly recommend this class to those who would like to learn another language. Just after a few classes, one can already have short conversations in Spanish. The interactive group activities within the class also make for a great experience.
These are just a few electives I have taken here at Nicholls that I highly recommend. Each one is fun and unique in their own way that appeals to many different interests.
Leave a Comment
About the Contributor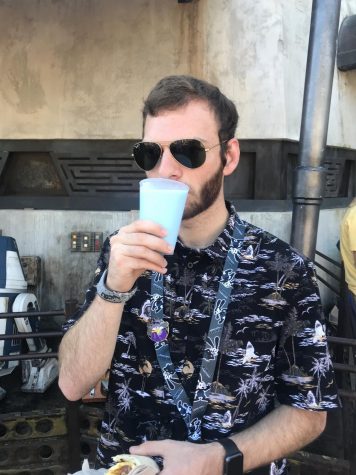 Owen Callais, Entertainment Editor
Hey, I'm Owen! I'm a senior English and Film major. I love to go hiking and watch movies.

Fun fact: My role models are Steve Irwin and Forrest Galante,...