What's next for Marvel on Disney+
One of the best features that Dsiney+ has is the massive amount of Marvel shows and movies that are available for streaming and the ones that are yet to come. 
After a year of silence, Marvel is now kicking it out of the park releasing new series and movies one after the other. 2021 began with "Wandavision," which heated things for the franchise and fans can expect this year to get even better with what's coming up. 
"The Falcon and the Winter Soldier" is now on Disney+. The show will follow two of Captain America's best friends as they protect a world in which he no longer exists. The series will take place right after "Avengers: Endgame" where Sam Wilson, aka Falcon, now holds Captain's shield. Baron Zemo, the villain from "Captain America: Civil War," will return in the final episode of the season. Producer Kevin Feige has hinted that this series could go on for multiple seasons.
The long-awaited series of our favorite villain and the God of mischief "Loki" will stream on June 11, 2021. Which is great news for those who are still mourning Loki's death in "Avengers: Endgame." 
However, this version of Loki has not been through the redemptive path of "Thor: The Dark World," "Thor: Ragnarok," and "Avengers: Infinity War." In "Avengers: Endgame" we see the God of mischief disappear with the tesseract, so we will see him dive into different periods and mess with them. Michael Waldron, the writer of "Rick and Morty," will be running the show accompanied by Kate Herron as a director. 
The first new Marvel animated series "What if..?" will air this summer. The series is based on the one-off comics that reimagined the MCU if things had been different. It has been confirmed that in the series we will see alternate possibilities like what would have happened if Agent Carter would have taken the super-soldier serum instead of Captain Rodgers, as well as what would it have been like if Loki would have held Mjolnir. 
The series has 23 confirmed episodes so far. 
A series about Clint Barton, aka Hawkeye, is scheduled to release at some point in 2022. The series will follow Clint as he trains his daughter, Kate Bishop, who in the comics eventually takes after her father's footsteps and becomes the Hawkeye. 
Hailey Steinfield, who voiced Gwen Stacy in "Spider-man: Into the Spider-verse," will be playing Kate. The series has been confirmed to have 6 episodes so far. 
Bruce Banner will no longer be the only hulk in the MCU. Even though we still don't know much, Marvel producer Kevin Faige, confirmed at the D23 expo in 2020 that there are big plans for "She-Hulk." In the comics, Jeniffer Walters is Bruce's cousin who inherits his powers after receiving a blood transfusion from him and becomes She-hulk. 
The movies of "Black Widow" and "Shang Chi and the Legend of the Ten Rings" are also scheduled to be released in theaters in summer 2021, but you can expect to see them on Disney+ a few months later. So we have a very promising year ahead for us MCU fans.
Leave a Comment
About the Contributor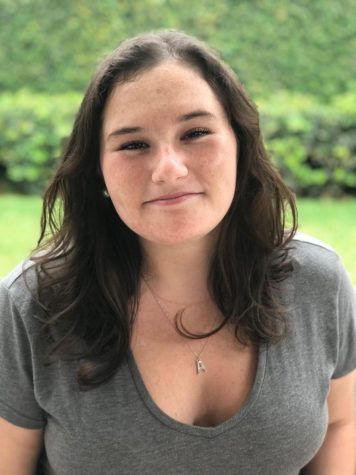 Alexia Castellon, Print Managing Editor
My name is Alexia Castellon. I'm a Mass Communication senior with a concentration in PR. I was born and raised in Nicaragua, and I am fluent in Spanish...