Harry Potter TV Series might be in the early stages
A Harry Potter Live-Action TV series is rumored to be in the works with HBO Max. However, the series is still in the very early stages as they continue to search for a pitch and a writer. 
"There are no Harry Potter series in development at the studio or on the streaming platform," Warner Bros. and HBO Max said in a statement to Variety.
While there is no official news on what focus the show would take or even which timeline it would be set on, discussions have begun and hopefully, the franchise will give fans what they have long yearned for. The Potterheads have begun discussing on social media the possibility of the show concentrating on "The Marauders" and their time spent on Hogwarts. 
Others have mentioned the possibility of the TV series following the life of our favorite characters after Hogwarts. Even though this seems like a great idea, Rupert Grint who played the beloved Ron Weasley in all eight Harry Potter movies had a different opinion on the matter. 
"It'll be weird if it was a continuation kind of thing," Grint said. "I weirdly feel quite protective of that character. Even when I saw the stage shows, it was a very strange experience. … If it's like a different group of friends, I guess it would be interesting."
Expanding the Harry Potter world has long been one of HBO Max's and Warner Bros.'s top priorities since it is one of their most valuable pieces of entertainment. While the franchise is of great value to Warner Bros., J.K. Rowling still owns the franchise and has a say in everything revolving around the property.  
Leave a Comment
About the Contributor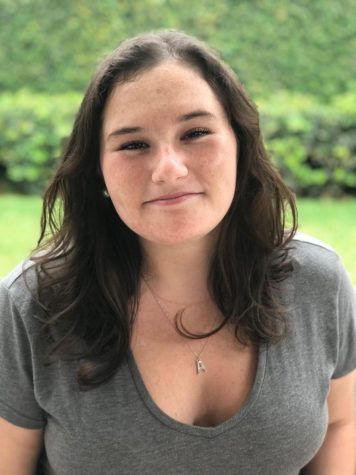 Alexia Castellon, Print Managing Editor
My name is Alexia Castellon. I'm a Mass Communication senior with a concentration in PR. I was born and raised in Nicaragua, and I am fluent in Spanish...