Mardi Gras Traditions
The 2021 Mardi Gras season is just around the corner, but it seems that many of the events are being canceled this year due to the ongoing pandemic. However, here are a few traditions to still enjoy during the season while following the necessary safety regulations.
Eat king cake
Can you really imagine a Mardi Gras tradition without king cake? King cakes were available even earlier this year. They were going on sale as far back as Christmas. They have become one of the staples of the Mardi Gras season. Whether you like strawberry cheesecake, cinnamon pecan or just regular king cake, there is almost always a flavor for everyone. 
Watch parades (virtually)
This one might sound a bit strange since the parades and events are canceled this year. However, it is possible to find coverage of recorded parades over the years online and watch them there. If you want to get even more interactive, search 360° Mardi Gras parades online to get a complete surrounding video of the event on your screen.
Have a crawfish boil
While this may not directly be tied to Mardi Gras, crawfish boils are often held during this season. If you are with friends or family on a nice sunny day go ahead and boil some crawfish. Of course, follow any necessary COVID-19 regulations in order to do so.
Make Mardi Gras beads and masks
Sure, you can always buy Mardi Gras beads or masks but making them could be even more fun. Decorate your Mardi Gras mask any way you like or string those green, purple and gold beads together. Either way, this would also be a fun activity to do with family, especially younger kids.
Watch Mardi Gras Movies
While there definitely aren't as many Mardi Gras movies as Christmas or Halloween, there are still a few notable ones to enjoy. Disney's "Princess and the Frog" can be considered a Mardi Gras film. Another animated film, "Rio", also takes place during Carnival, which is Brazil's Mardi Gras. For those seeking adult humor, look no further than "Mardi Gras: Spring Break" featuring Nicholas D'Agosto and Josh Gad.
While Mardi Gras may be canceled this year, these are just a few of my favorite traditions that can fill in the gap this season. Try them out and have a safe and happy Mardi Gras!
Leave a Comment
About the Contributor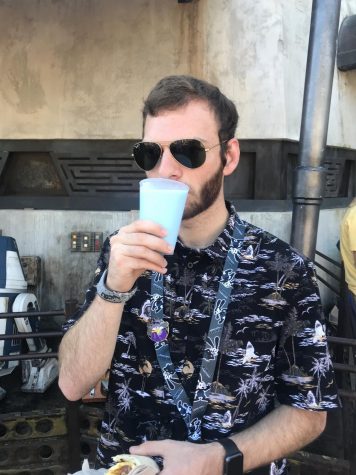 Owen Callais, Entertainment Editor
Hey, I'm Owen! I'm a senior English and Film major. I love to go hiking and watch movies.

Fun fact: My role models are Steve Irwin and Forrest Galante,...