Review of the Titans series
"Titans," a series about the titular team of teenage superheroes from DC Comics, was one of the few television series to make the jump from the DC Universe app to HBO Max late last year. DC Entertainment has also announced the renewal for a third season of the series. With an upcoming season and recent news concerning the teenage heroes, here's everything you need to know about Titans.
The fans wanted more DC content because there were only a few films and series available on HBO Max. This is because most of the DC content was on the DC Universe app, which included exclusive series such as "Harley Quinn," "Swamp Thing," "Doom Patrol" and "Titans." 
Warner Bros, who own both HBO Max and DC, decided to merge the DC Universe app and add all of their content to HBO Max and eliminate competition within themselves. Because of this, "Harley Quinn," "Doom Patrol" and "Titans" have all been renewed for their respective third seasons. While the "Harley Quinn" animated series and "Doom Patrol" focus more on comedy, "Titans" has a grittier tone.
"Titans" second season concluded in Nov. 2019 and resumed production for its third season in Oct. 2020. Production is expected to end by June 2021 with a possible fall 2021 release date.
Recent reports suggest that at least part of the third season will take place in Gotham City, home of Bruce Wayne and Dick Grayson. The character, Barbara Gordon, has also been announced to appear in the season premiere with Savannah Welch portraying the new commissioner. 
All of the main cast are also expected to return such as, Brenton Thwaites, Anna Diop, Teegan Croft and Ryan Potter playing Dick Grayson, Kory Anders, Rachel Roth and Gar Logan, respectively. Curran Walter is also returning to his role as Jason Todd and is said to be taking on the mantle of the Red Hood.
Plot details for the third season are also scarce outside of the new setting. It looks like Kory's sister, Blackfire (Damaris Lewis), will be coming back as a major villain following the last scene from the season finale.
Fans are also wondering if Rachel can really bring back Donna after her sacrifice in the finale. Rachel was last seen accompanying Donna's body back to the island of Themyscira in hopes of resurrecting her.
It will be interesting to see where the Titans series goes from here in terms of new characters and stories. You can watch "Titans" now streaming exclusively on HBO Max.
Leave a Comment
About the Contributor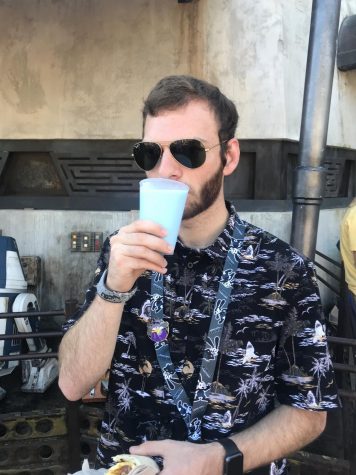 Owen Callais, Entertainment Editor
Hey, I'm Owen! I'm a senior English and Film major. I love to go hiking and watch movies.

Fun fact: My role models are Steve Irwin and Forrest Galante,...