Halloween Childhood Movies Worth Rewatching
Spooky season is most definitely one of the most perfect ones to stay curled up in a sofa with a cup of tea and a bowl of candy while watching your seasonal favorites. 
What a better way to enjoy this than by revisiting those childhood halloween specials that kept you up at night. Whether it was because you were actually scared or they made you wish you could do some magic, these movies are worth a rewatch as we get older. 
The 1990s adaptation from the children's novel The Witches, is based on the story of the Child Murdering Grand High Witch who is unforgettably unmasked. This movie is actually getting a remake which will be available for rent on most streaming services on October 22. The new version will star Anne Hathaway as the new Grand High Witch and I honestly can't wait!
Twitches is the story of two twin witches who reconnect after being separated at birth to find out they have powers. The movie has everything you would expect a halloween movie to have. Shortly after finding each other, Alex and Tamera must return to their magical homeland of Coventry to rid it from some unknown evil. This movie will have you wishing you had powers of you own even as an adult! 
Let's be honest, we all wanted to be Marnie as a child and most likely still do every time Halloween comes around. While we may never actually get to go to Halloweentown, nothing stops us from "going" there every Halloween season through this unforgettable movie. 
When Victor is practicing his vows in the woods, he finds himself actually proposing to the most beautiful corpse in the underworld. The film by Tim Burton is one of my personal favorites to watch during the halloween season. While it might be based on an incredibly dark story, the animation and direction of the movie is like no other. Watching it as a kid was one thing, but rewatching it as an adult gives the movie a different turn out. 
The 1991 Adams family movie marked the beginning of a generation. It was one of the first movies of the time to introduce a creepy yet lovable family. I personally believe that the cast is what makes this movie so great, as I don't believe anyone else would've brought the characters to life like they did. The movie was tuned into a cartoon version which is available in Hulu and Prime Video, even though I have not yet watched this version, I've been told it's worth a watch. 
The world famous  Twilight Zone: Tower Of Terror attraction in Disney World got its very own movie in 1997. The story follows a journalist and his helpers as they investigate the mysterious disappearance of five people from an elevator on Halloween night. If you love this Disney attraction as much as I do, this is one movie worth watching!
Leave a Comment
About the Contributors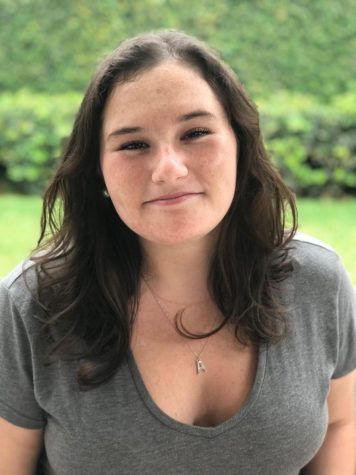 Alexia Castellon, Print Managing Editor
My name is Alexia Castellon. I'm a Mass Communication senior with a concentration in PR. I was born and raised in Nicaragua, and I am fluent in Spanish...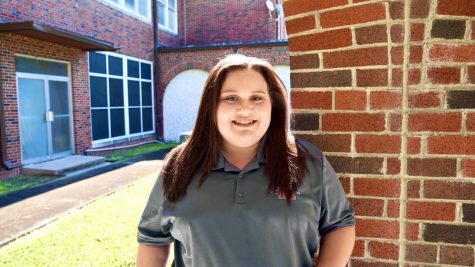 Addie Wetzel, Graphic Designer
Fun Facts:

I would like to travel the world, but tasting the many kinds of pasta in Italy seems like a great time. 
If I were a drink from Starbucks,...